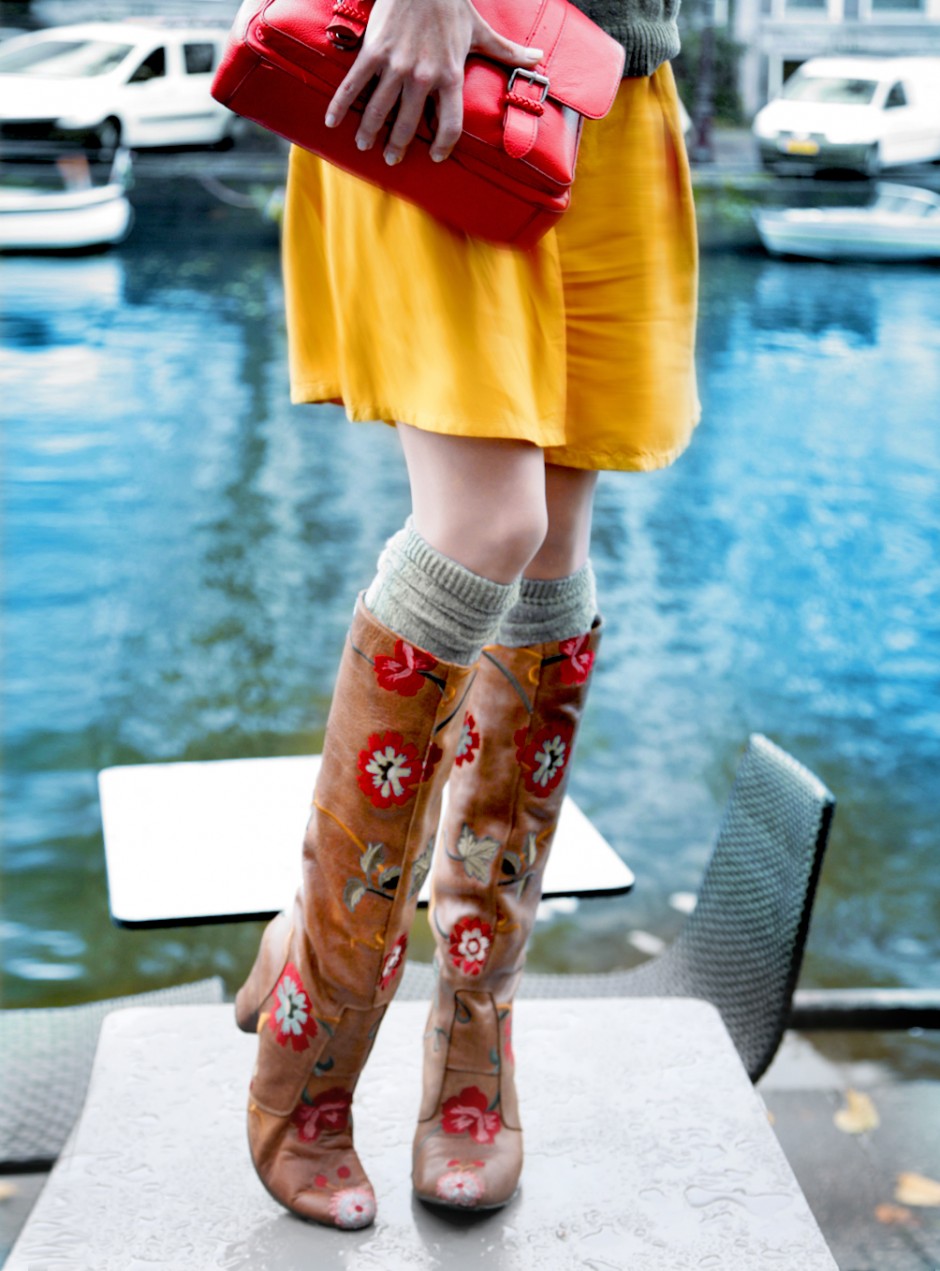 The thing with complaining is that it's so easy, it's actually boring. When the alarm clock goes off way too early and you realize there isn't even one ray of sun at this very happy (ergh...early) hour: enjoy! Also LOVE quickly choking down merely a vitamine bar for breakfast because after having changed outfit three times (NOT A THING TO WEAR) there is no time for most important meal of the day. Really enjoy that the moment you get on your bike (already late) it starts raining so badly, that you have to run back inside and change outfit again and jump in full body condom (aka rain gear).
And, isn't this fun? Just as you are right in front of it, bridge decides to shut down (aka go up) and let not one, but three big ships pass by, and this is not happening once, but twice, because in the utter good mood (and hurry) you are by now you want to make the best out of it and take a U-turn, which actually leads to being 45 minutes late for appoinment (feeling guilty and apologizing a million times is such pleasure!).
Of course it doesn't matter at all that your shoes are almost ruined, that your make up is washed away (entirely), and the rest of body is soaking wet...Who's complaining? Nothing a little "Audrey Tautou" movie and a bottle of red couldn't cure. I mean, it's 10 o'clock in the morning after all.
xxx
Today's shoes are Sacha
Today's picture was taken by the lovely (and very patient) Tim Ayres