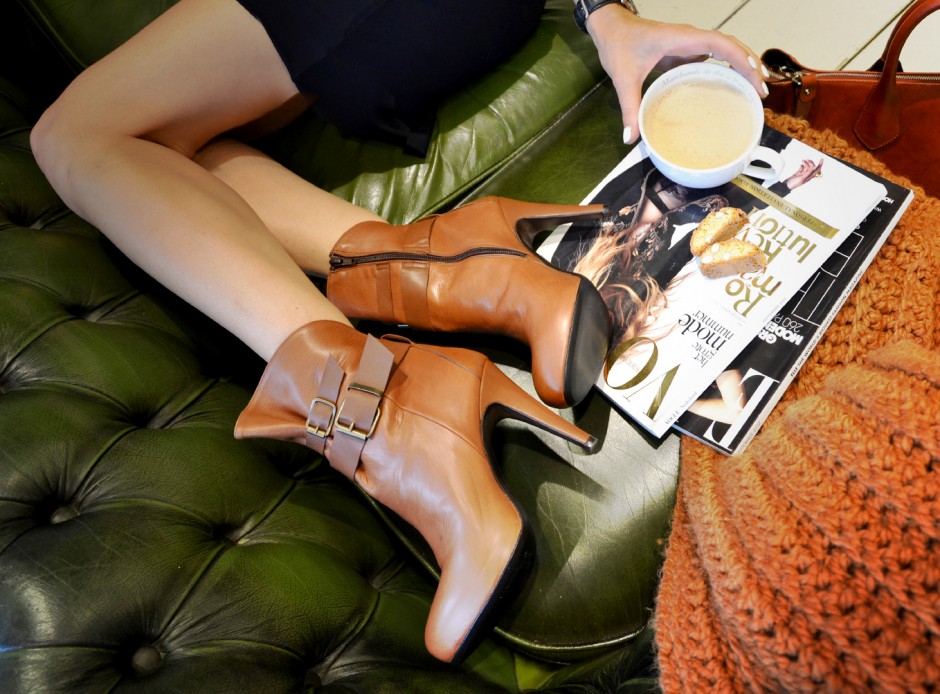 On our way home from the cinema yesterday (Dear Emma Stone: loved your black overknees! Dear Emma Stone: teamed up with cognac-colored boots, not so much...), we strolled past all the beautifully lighted shopping windows: Whoopsie!
Autumn (heel) collections everywhere! And Mrs. Stone wasn't so wrong in her bootie (color) choice after all: loads of dark green, brown, black, cognac colored beauties everywhere, just waiting to be worn. Now I know myself and a new heel season always means a stretch on bank account too...*sigh*
End up at the Daniele Dentici shop window, as glued to the window as Spiderman was to Emma just a couple of hours ago. Beautiful, inspiring stuff: soft leathers neatly arranged one after the other. I almost wished it was autumn and cold already so I'd have an excuse to buy them all.
(Spiderman's ability to break glass would be very much appreciated too...)
Oh wait! It's raining and cold outside today... the perfect excuse to hide somewhere dark green (Chesterfield couch), armed with intellectual literature, brown cookies and the odd (black) coffee, tucked snugly under a blanket.
And whoopsie!... how did those cuties land on my feet?
Obviously nothing wrong with adding a bit of "cognac" to the color pallet on a lazy sunday afternoon...
xxx
Today's shoes are Daniele Dentici.
To hell with the bank account.