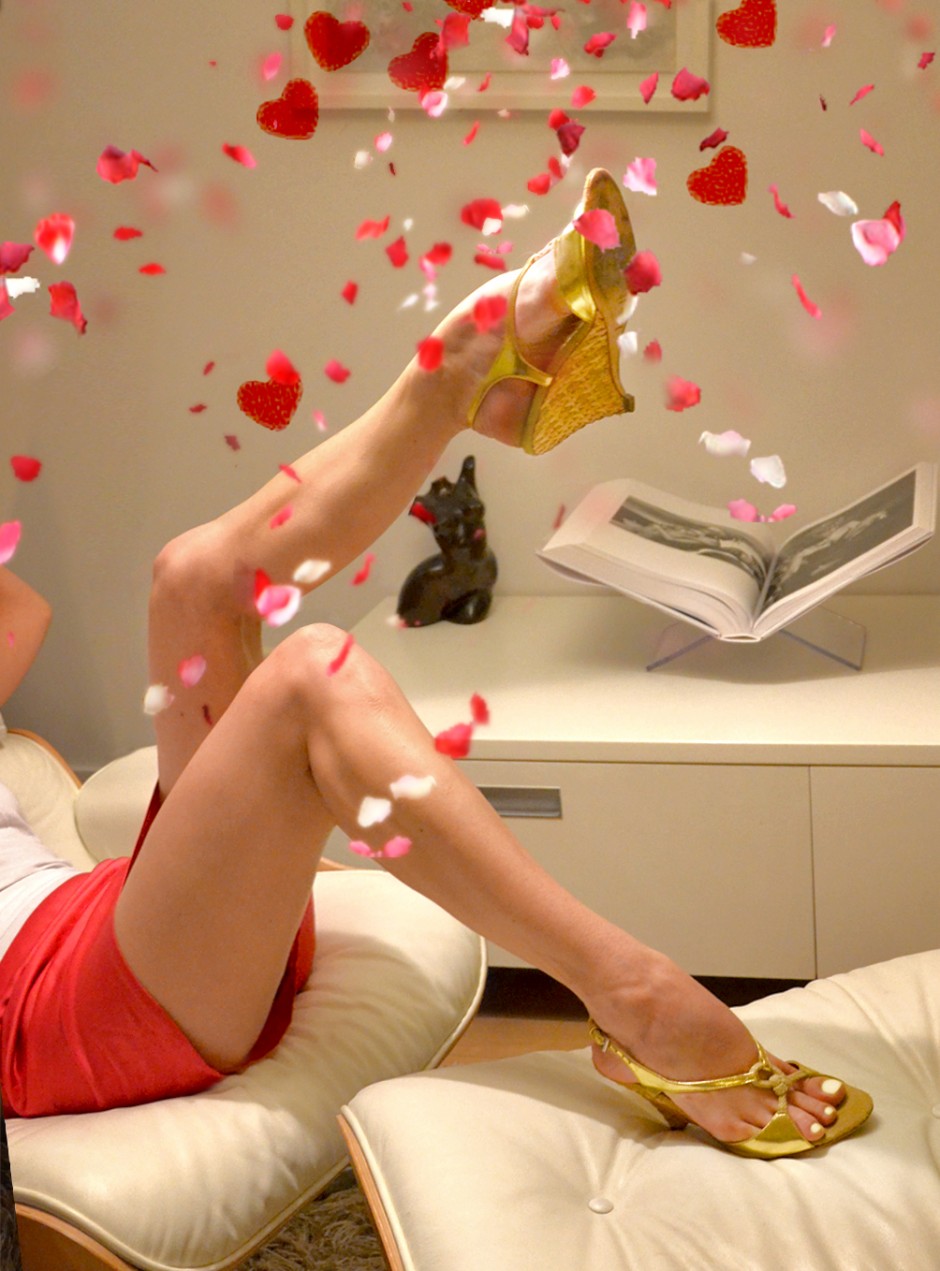 Although I never regretted the decision to start writing and shooting my lovelies on a daily base, I must confess that it's not always easy.
Sometimes I feel utterly Carry Bradshaw, sitting in front of my Apple, inspiration literally pouring out of my fingers, but there are also days that I sit and stare at an empty screen, deleting the three dots I have produced in over an hour.
Since I never really know how many of you lovely heel-addicts out there really READ my stories, you can imagine that recieving the following message via Facebook so (!) made my day (am sincerely overwhelmed and must share, as I almost bounced out of my Prada's and hit the ceiling while reading):
"I love your blog! And as if I wasn't already a sho(e)paholic before, since reading your stories and seeing your marvelous collection, I've started justifying my purchases to myself even more. Nightmare!
I'm thinking about writing a short story about where and when I acquired each pair, since I have a clear one of every acquisition. Probably in a blog form, though I doubt I'd go as far as you do with images and editors (must manage resources). That wouldn't make me a copycat, would it? Would you be flattered to be the inspiration? Keep blogging, and hope to meet you in person some day!
xxx"
Must admit that I AM flattered. Am a 100% sure Mrs. Bradshaw never recieved a letter like this (makes up for the fact that she owns more Manolo's than I do…) and I would definitely not mind being the inspiration for another shoe blog (would actually love to read it).
But now there IS one thing I regret dearly:
Why hasn't Facebook come up with a "love" button yet?
xxx
Today's shoes are Prada
Today's photo was taken by the lovely Ton Van Klaveren