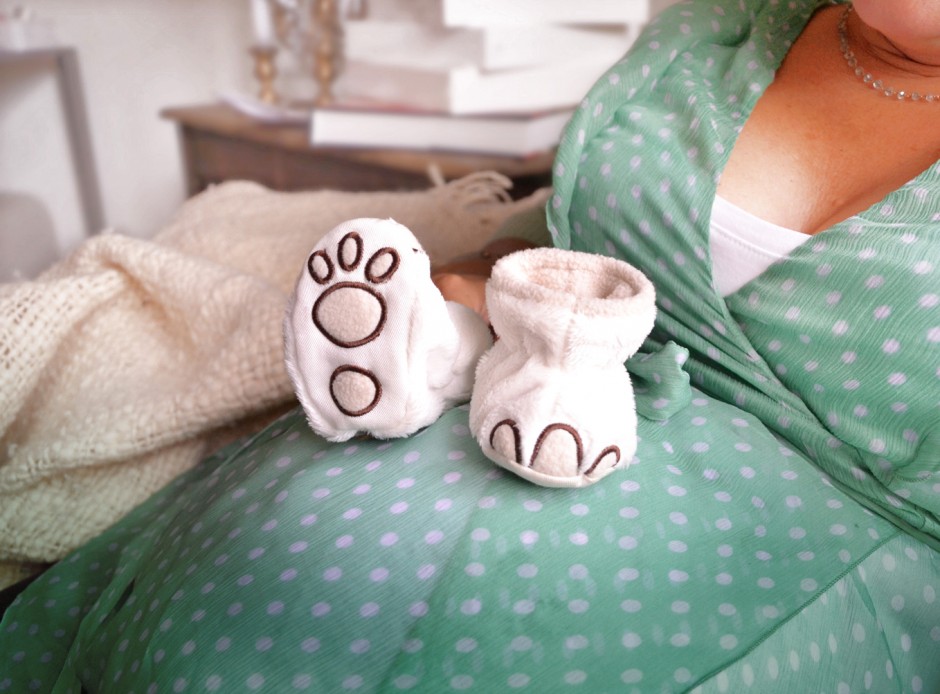 It's a very g
ood thing that I'm not writing my posts with ink and on paper, as today's would be a total mess. Am crying my heart out while typing, but it's all tears of joy and happiness!
After nine months of awaiting her arrival, Louisa Luna Emilia finally could see the light of the world yesterday afternoon. I am o.v.e.r t.h.e m.o.o.n. with excitement (whoops- here come the tears again). Forget the hype about the royal baby (George who?) there's a princess born in Amsterdam and all congratulations go to the happy family and especially the mother who -by the way- sported high heels until delivery and Jenny Peckham polka dots way before Kate Middleton.
Lou might be tiny now, but her almost 2800 grams of weight are NO DOUBT indicating that she will grow a shoe size 37 later in her life, which makes her without a question the heiress of my entire shoe collection one day. Jipieh!
And just because I'm so happy, I celebrated the big day with a new purchase for her future collection. Lou, you better start saving money for a decent shoe-closet now!
xxx
Today's shoes are: oh my .... what are they? Might have pregnancy dementia.
P.S.: Today's picture is the last taken with little Lou still IN the belly *brag*brag*