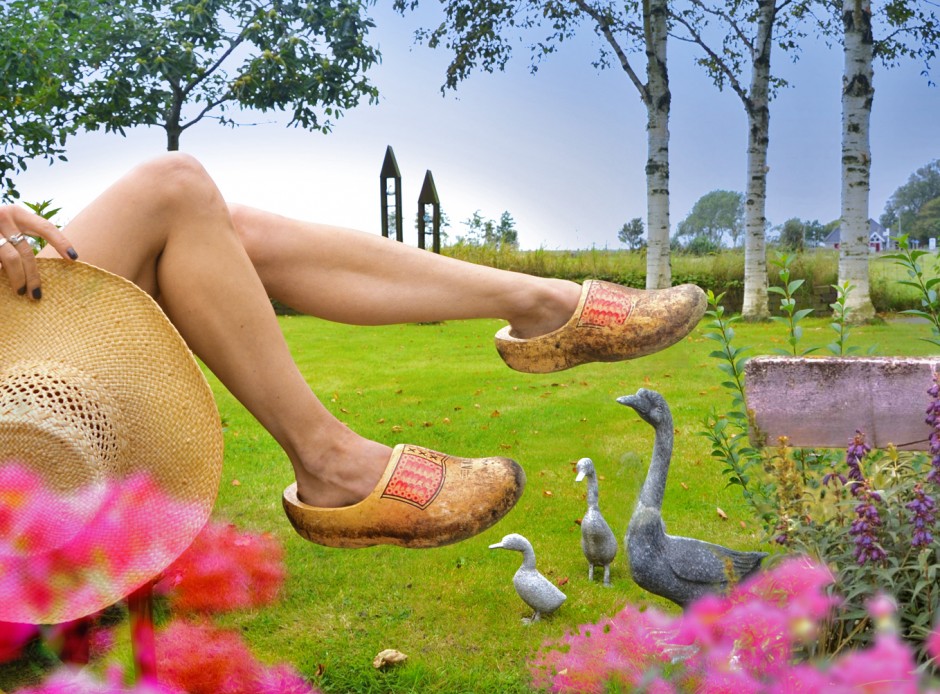 While the fashion crowd has moved from NYC to London (Fashion Week!) I find myself having spent the last 24 hours travelling as well: from the North of Italy to the North of Holland. Hippolytushoef to be precise, the place where boyfriend grew up, which counts 3.000 souls and double that in sheep.
It is as peaceful here as it was the previous week on holiday, except Italy would be a voluptuous, enormously big-breasted Mamma (the Alps, the Alps!) and Holland a flat-chested teenager (not a hill in sight).
"Hippo" is the place where people don't even know what "Hunters" are (this would totally be the place to wear them, even though there are no Rockstars nor Festivals anywhere near...) but wear typical Dutch clogs for gardening (and am afraid for grocery shopping as well...). Very fashionable indeed.
But hey. After 3 glasses of port with MIL (mother in law... well: to be) on the porch, sitting in the sun surrounded by her beautiful flowers, apple trees and herb garden, I'm sold and ditch the Italian leather for the wooden shoes. Welcome to the jet set life. Ergh.... almost.
xxx
Today's shoes are (original!) Dutch clogs