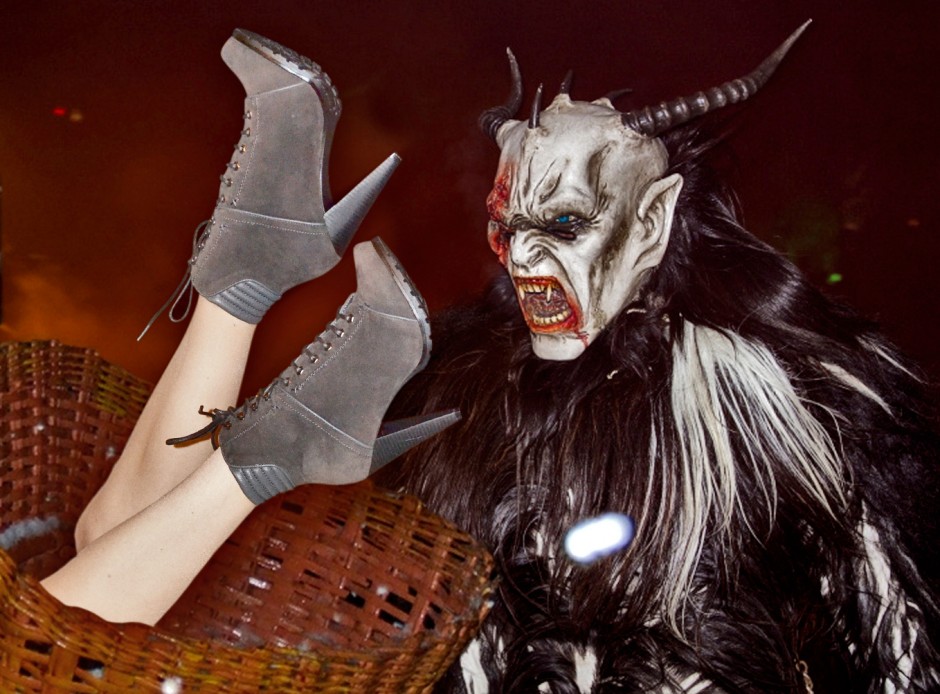 While the Dutch are innocently playing with their "pepernoten" (a small cookie containing enough calories to last you a month), the Austrians are celebrating their own interpretation of Sinterklaas: Krampus. In my home country Saint Nicholas comes not only with presents but also with his beast-like buddy Krampus, who takes care of those who didn't behave so well (aka puts them in his basket and takes them away).
There are whole parades of these (also called) "Perchten" and girls are advised to put on three layers of clothes and heels they can run in, as they will be chased through the streets and even (yes!) beaten with rods. That of course only if you haven't been a good girl.
spy phone software
Right. Am very much aware of having spent way too much money on shoes this year... but me in the basket? Simply unfair, and you will definitely be hearing from my heel-laywers. The other thing: no wonder even Krampus looks angry with my shoes: they are totally High Street *blush*. Sorry, my apologies (I thought I could run in them) and P.S.: the Austrians are even crazier than the Dutch.
xxx
Today's shoes are WE