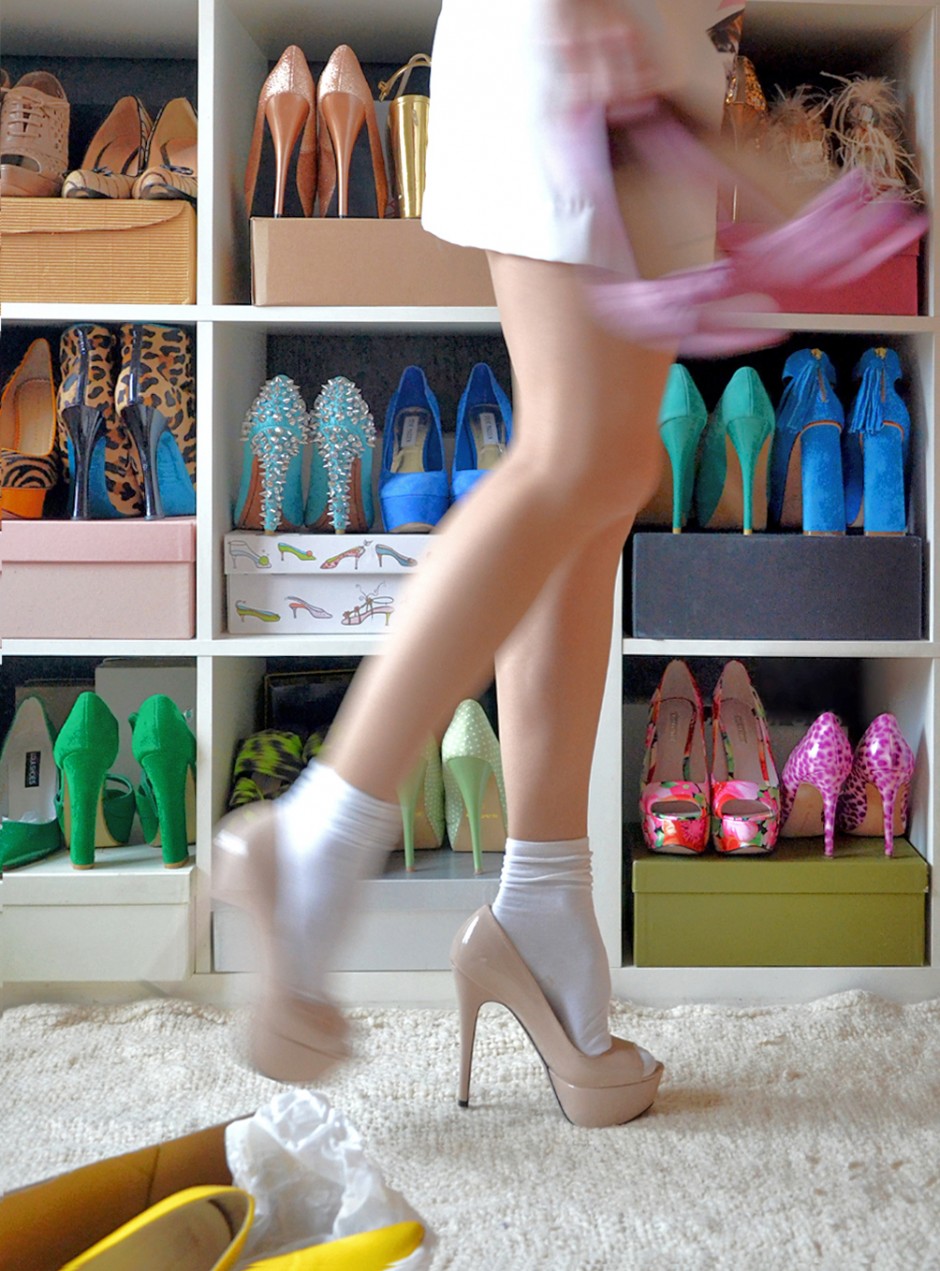 Am going to be TV heel-ebrity soon (guess some guys coming over with a camera equals bout of megalomania) and am perhaps beginning to panic. Have been so busy running in heels that have had no time whatsoever to take care of their home: the house. And when I moved the washing machine - by only a centimetre! (note: only do so if you really really must or are a fan of "Alien") - the other day, I was reminded that not only BF, high heels and me are living happily under one roof, but some semi-alive cultures as well (dirt, grease and dust: I never replied to your friend requests, so what the hell are you doing here?).
A girl's gotta do what a girl's gotta do, even though it's weekend and not really a pleasure to spend that precious time with an army of cleaning devices and some good intentions. Worthless anyway, because am distracted and within minutes end up doing what I actually LOVE (and what the TV thingie is all about anyway): sorting my heel closet.
Now the really important question. Do you think it's a bit over the top to actually arrange all cuties by color? Or shall I rather go from Atwood to Zanotti (aka A-Z by brand)? Might have to rearrange whole masterpiece, but wouldn't mind: my weekend pleasure!
xxx
Today's shoes are pretty much the whole shoe-alphabet
P.S.: Anyone who knows a reliable and heel-friendly cleaning lady: just let me know!