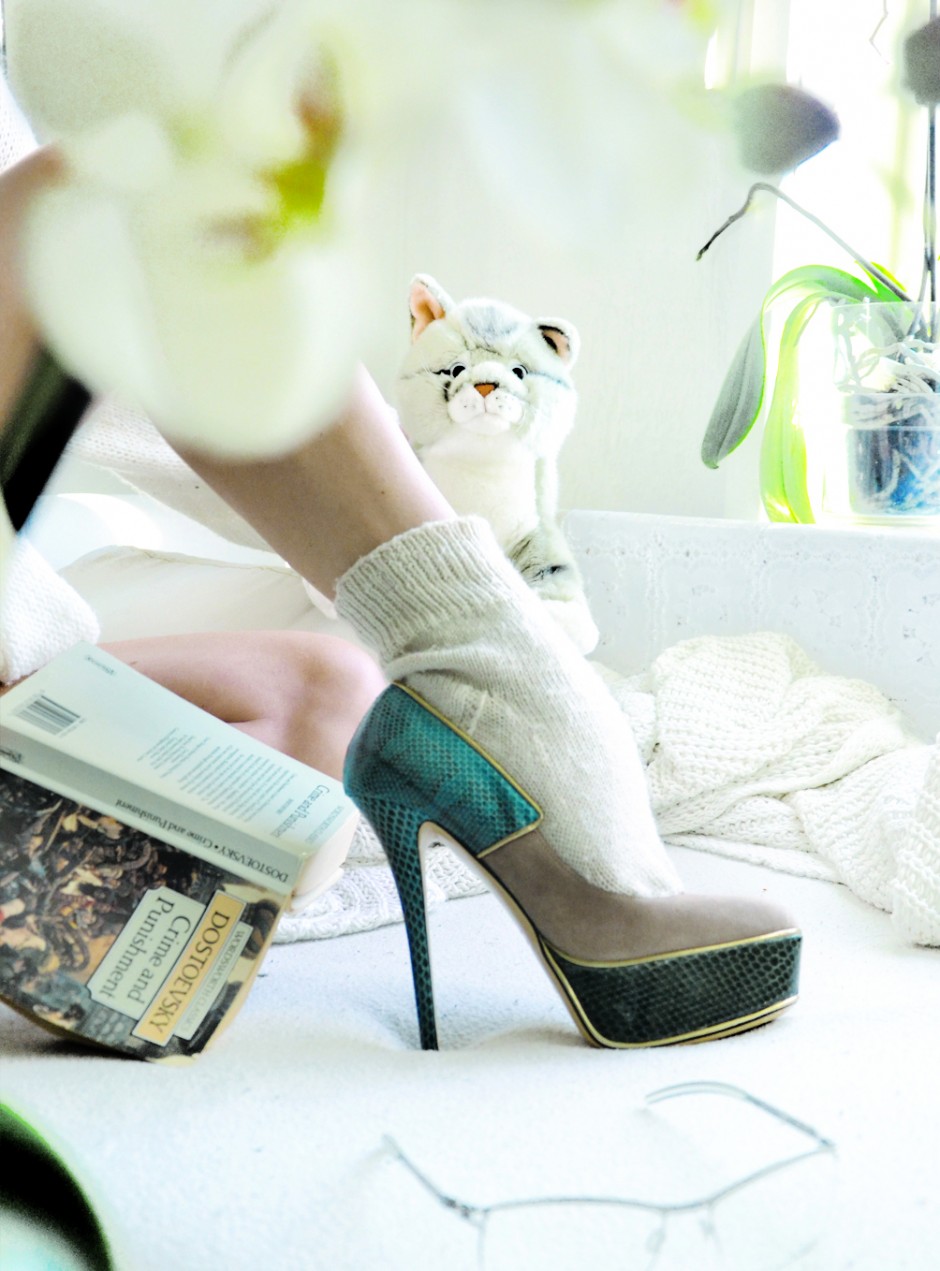 I know that a lot of ladies are at war with aging and would love to stop the "age clock" (aka battle against gravity and sagging). Would be no exception, were it not that I have just discovered that a fabulous B-day weekend does wonders: am glowing and grinning and radiating as though I just got back from a Spa-weekend (with a lot of Prosecco instead of tea though).
Celebrated in "Zürich" (ha, that's what the passport was for...) with all my friends (answer "A" from yesterday) and am tempted to call boyfriend "magician" from now on, as he pulled all imaginable stunts and tricks to make sure I was spoiled and pampered.
Got the most amazing presents too and all of them are perfect for my very private B-day after bash: A stuffed cat (cosy feeling), vintage champagne (no relations to age please), high heels (Paul Warmer so rules!), Dostojewsky's "Crime and Punishment" (so I can never again confuse it with Tolstoy's "War and Peace", haha!) and - well, PLEASE relate to age - reading glasses.
PurrPurr... War? Am totally at peace with everything.
Thank you everybody!
xxx
Today's shoes are Paul Warmer
Like them? Get them!