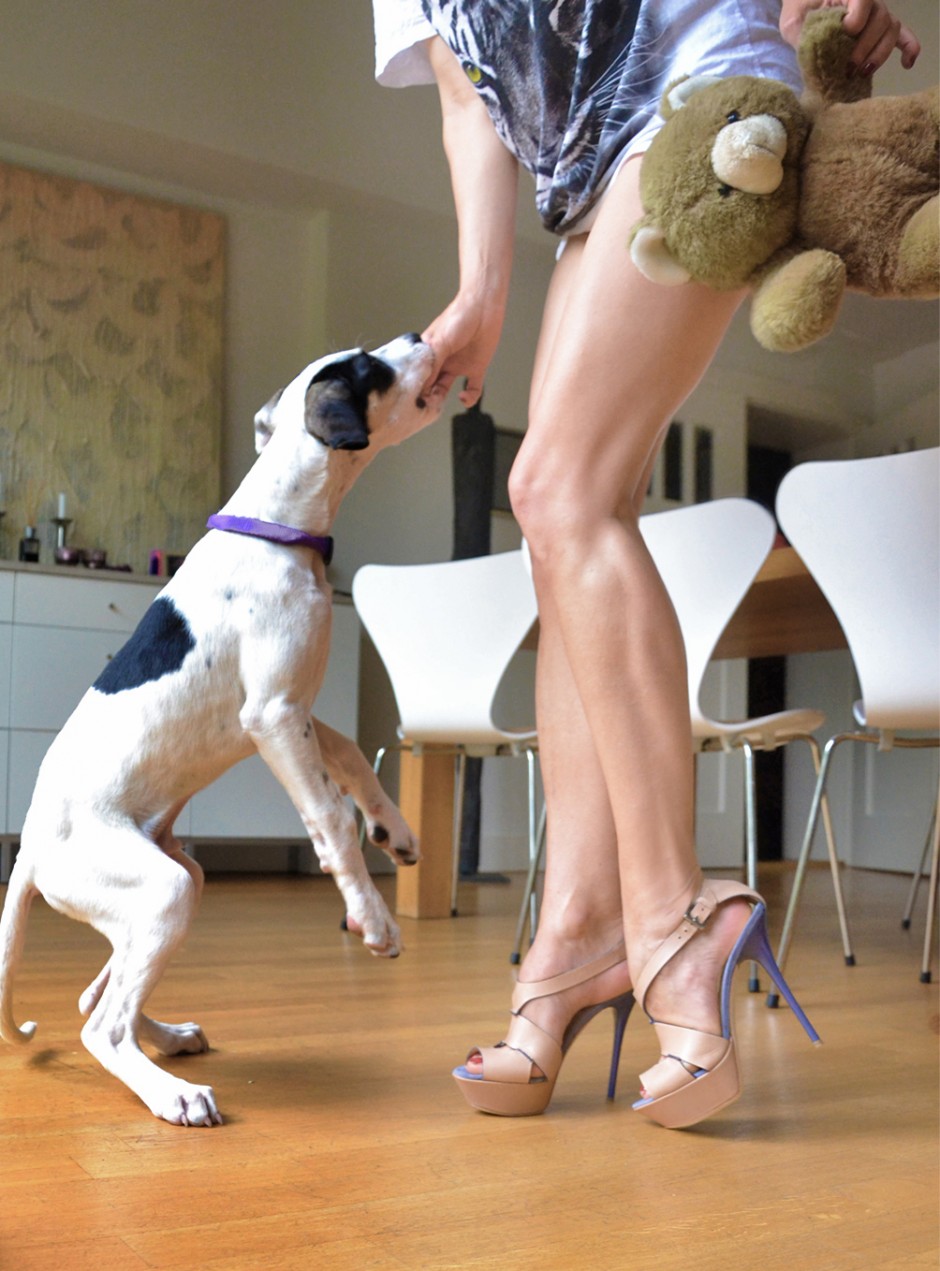 Went to Munich for a business trip recently (result coming to a blog near you soon) and whenever I am in this city, I'm overwhelmed by its wealth and luxury. The generosity of space (providing endless shopping floors for high end brands - ah!), the sleek designed gourmet temples and bars (oh!), and the possibility that you'd sooner be run over by a Porsche than a Honda (uh!) if not stopping your heels at a red stop sign is quite a intoxicating mixture.
I always go for a stroll, sobbing a little in front of Marion Heinrich (Victoria Beckham! Alaïa! The Row! Manolo Blahnik!), weeping at Oberpollinger (Gucci! Prada! Dior!) and crying hysterically over the new collection at My Theresa (THE SHOE DEPARTMENT!!!!!!!!!)
Yeah, yeah: when something of secondary importance improperly takes on the role of something of primary importance... I know! But than again, one of my favorites in this city will always remain staying at my friends place for a round of quality time talking, sipping Prosecco, enjoying life and their fabulous company. And make their little puppy wag it's tail for a change. Priceless!
xxx
Today's shoes are Grey Mer via Daniele Dentici.
They cut quite a good figure too don't you think?