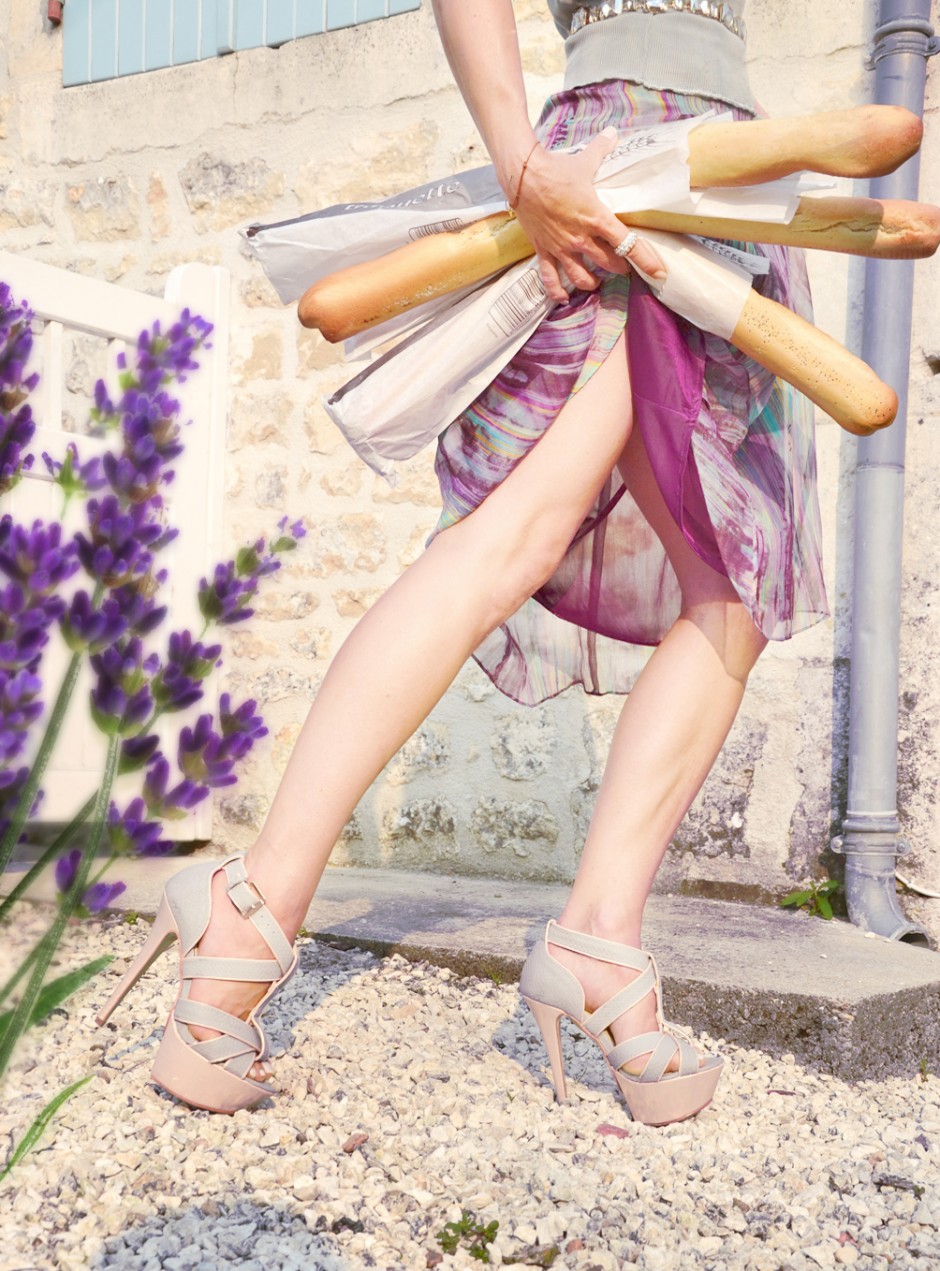 BF had to lock
the car all the way to Paris (Oh! Paris! Fashion Metropolis! ) -the only reason I agreed to spend a holiday in France, -to not make me jump out of the car to dash into Bondini, (shoes!) Dior (shoes!) Louis Vuitton (shoes!), etc and spend all our holiday money on a single pair of heels. Very possibly on just one shoe of the new a\w collection only. Or, a brooch for that matter (souvenir!). Or, just simply to have inhaled the luxury odor of some fancy French brand by entering it's flagship once.
With his feet on the gas pedal like Superman to rescue someone (erg.. well, moi indulging in all the superficial) we arrived in the middle of nowhere in the cutest village and most authentic small cottage in the heart of France to spend the next days calm and quiet.
Guess what. I managed to carry a "Baguette" anyway. It might not be the Fendi version, but it lingers in my arms just like it. And it's definitely the only accessory needed in St Savinien on the first morning of your French holiday. Vive la France!
xxx
Today's shoes are Relish.