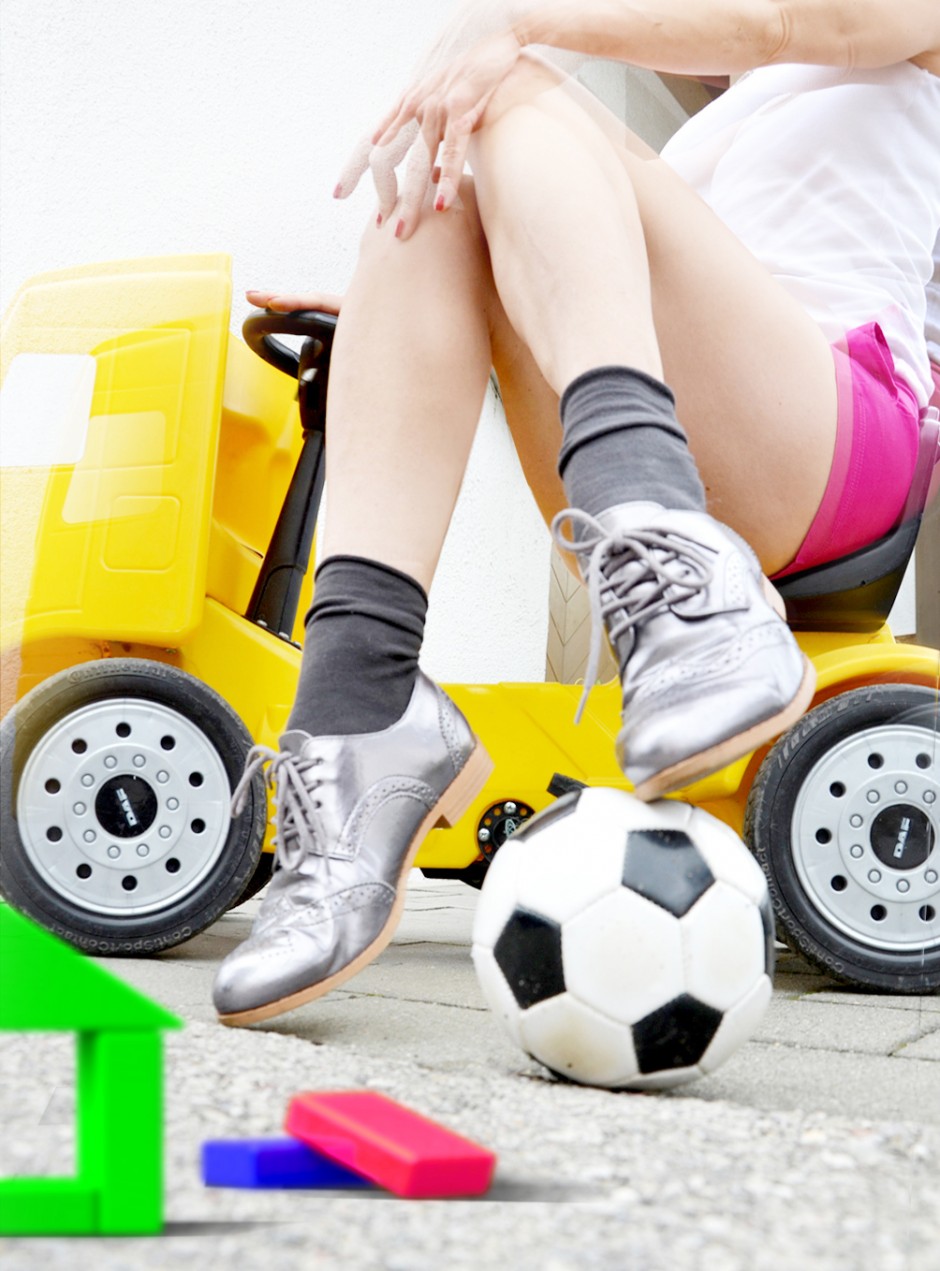 Despite the fashionable influence of my grandmother (aka her vintage wardrobe), mother (a couture dressmaker) and my cousins' impeccable wardrobe, I pretty much grew up in tomboy style. It was my friends who had the Barbie dolls and other plastic friends, I could usually be found outside in the mud somewhere, playing cowboys and Indians, building tree houses and hunting for snails (their shells make pretty good necklaces), leaves (fascinating inspiration for autumn fashion) and squirrels (fur collar anyone? ...haha...just kidding).
So I was more than happy to go back to my roots and play with my four nephews all day long: racing cars and playing hide and seek. Pretending to be Yedi knights is our favorite (am Obi-Wan Kenobi, the character of Princess Leah is left to my second nephew *sigh* - that's pretty much history repeating itself though...). After a long day out hunting for snails and collecting leaves (left out the squirrels, wouldn't want to give them any stupid ideas), we would snuggle up on the couch and watch Barbapapa instead of E!- and AH!: love my little men powers!
It was only today that I realized that I have probably enjoyed a little too much Testosterone the past days. Am wearing brogues! Glad that the "boy-shoe" (after boyfriend jeans and man shirt) was just chosen by InStyle to be the hottest piece this fall. Would have had to have a serious word with my nephews otherwise.
xxx
Today's shoes are (hold your breath) H&M