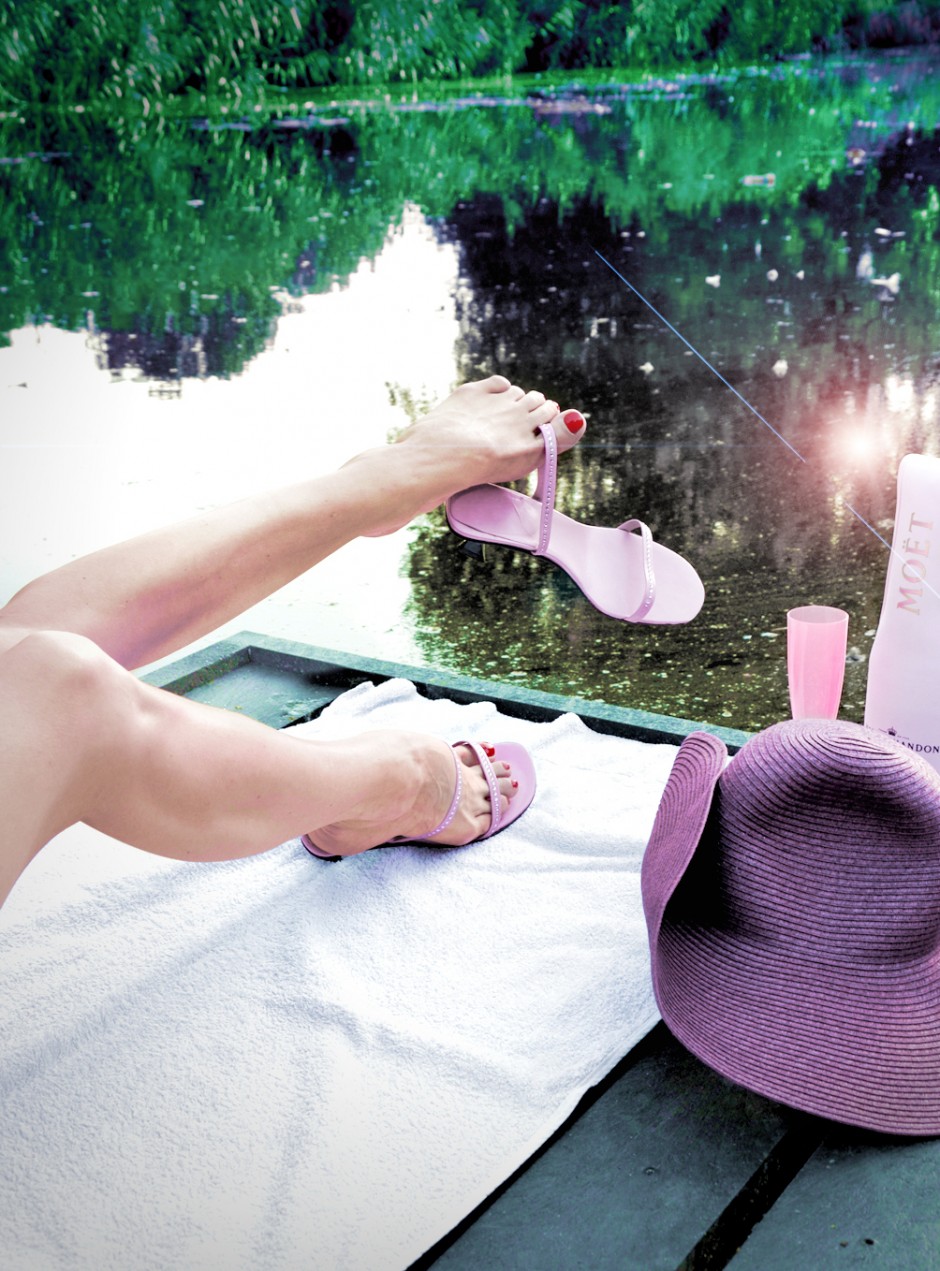 It's August and we have arrived at that stage that everybody is complaining about the weather again.
Now it's the other way round, all I hear is a lot of moaning and groaning that you can't move or find any place cool to rest because it's too hot. Wohooo, what a small heat wave can do!
Believe it or not: am very much human as well (not digging squeezing swollen feet into 10 inch heel), so very much like to take the odd u-turn towards tiny kitten heels, or wedges or no heels at all.
Also very much like the attitude of a relaxed Sunday, somewhere near liquid things (water, champagne, good company and the likes) to just chill and relax.
Speaking of which, am very aware that no one is going to read today's post (which I worked on for weeks, checking and re-checking, sending drafts to Stephen Hawkins and such... pity he never replied...). And why would you. Because I hope that as we speak, you sit somewhere nice in the sun, complaining that it's too hot, grab a sip of whatever you fancy to drink and just enjoy yourself. YES! Too hot to heel, you just go for it girls!
xxx

Today's shoes are Blue Deep