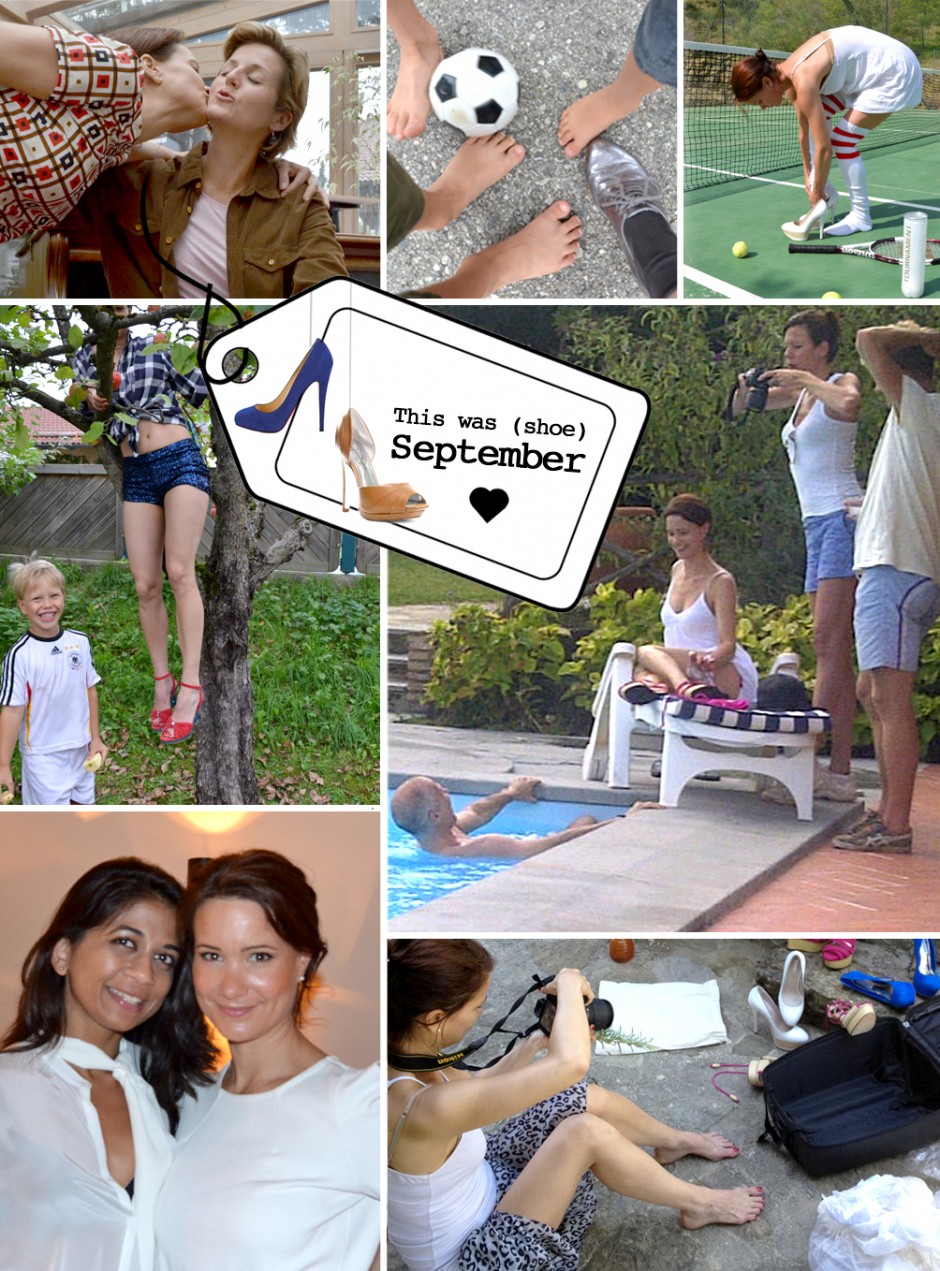 For someone who claims not to be übersporty, I'd say this past month pretty much proved that I'm not too bad after all.
Playing football until exhausted with nephews (5 minutes are 5 minutes, right)? Check. Climbing an apple tree (something I hadn't done in a long LONG time, certainly not in glittery shoes)? Check. Pretending to be a tennis pro? Check! Ready to do the Olympics next.
Would certainly win heptathlon: hand me over the Louboutins!
But other than sweating for the shoot everyday, it was quite an emotional month as well. Saw my oldest friend (very precious as we only see each other once a year) and believe to have met my youngest when I experienced the first of a "fan meeting" (this will not be the last time Moulsari, I had such a blast!). From Austria (big thanks to Shoetation!), Germany, Italy (the best vacation crew ever) and Amsterdam: was spoiled with helping hands and enthusiasm when it came to my blog. Thank you all, it's rather overwhelming and am tempted to believe it's "heel" the world, rather than "heal". Well, one bad word pun after 9 months is ok, isn't it?
Which reminds me. Only three months to go with my project, so spread the word and let your friends know: there are exciting things coming up!
Stay tuned in and about heels. Big love and thanks to you all!
xxx
Today's shoes are taking a time out due to extensive time on set.