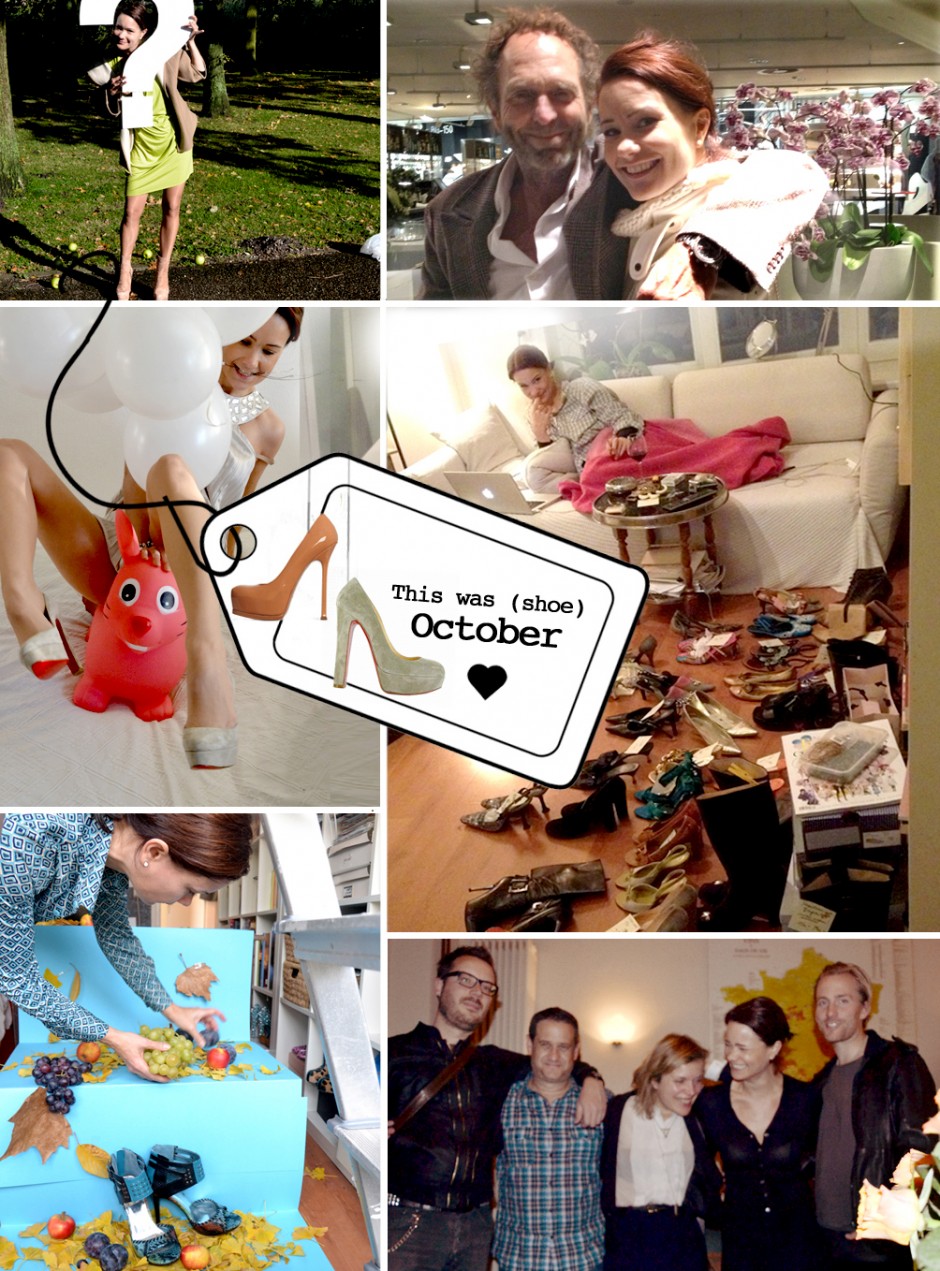 Is it just me or did this month just pass by in a flash? Feels like it was just YESTERDAY that I was in Berlin, jetting from one party to the next, always with camera in one and laptop in the other hand (and always two pairs of heels to change..). And was that me sneaking into the ladies room at the Soho House to secretly take pictures? Really?
Time is running so quickly now that I'm having trouble keeping up the pace... Jumping into a new pair of lovelies every day, quickly taking a picture and writing...and there are so many other things to organize! Like my first high heel shoe party (wohoo, taking place this Sunday, you all need to come!!!!), a possible exhibition to accompany this year's blog and well... possibly also making a book out of it. So many ideas, so little time but again so many people I have to thank for another happy heel month. (THANK YOU!)
Pretty much summing up the month though is incredibly patient (and still super supportive) BF, who (after I spread all the heels for my sale shamelessly in the livingroom) aimply commented on the chaos with two words: "I lost".
Haha, babe, you didn't lose! You're just smack in the middle of your "heel-crazy" girlfriend's project, and well, perhaps it got a little extreme, but hey: 10 months done, only two more to go.
I hope you will still all walk with me. High heels please.
xxx
Today's shoes are taking a time out due to extensive time on set.