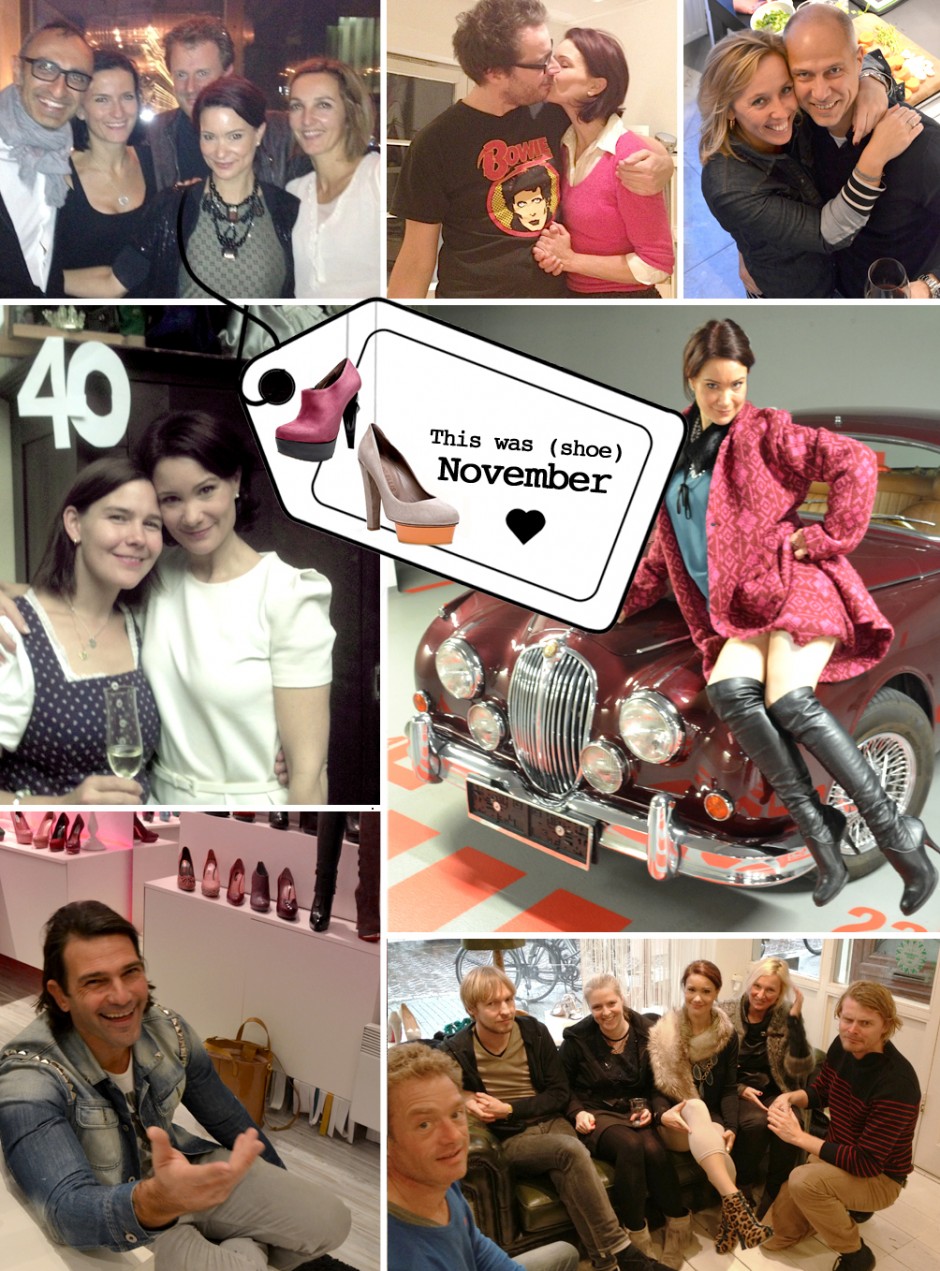 Another month has come to an end, and if the year weren't over in 31 days, I would probably be glad. Am sure that by now, I'm dedicating more time a day to blogging, than Madonna does to her daily workout (believe me: that's a lot, just imagine my figure if I was doing that!). Without having worked out a single minute *sigh*, I can tell this was one of the most intense months ever though. Perhaps because I wanted to do especially well, and combine private life and partying and travelling (very Madonna-ish indeed...).
If at the beginning of the year I was a little puzzled that friends still asked how I was doing (after all, they could easily have read about it, right?), am now finding myself in the situation that ALL OF THEM read it, and refer to my complaints of not hearing from them with: "Hello, read your blog, I know what you've been up to". (OK... that's actually pretty cool). It was also one hell of a social month, and have to thank not only my friends for supporting me, but also the newspapers Standard and Tiroler Tageszeitung for putting my interviews out there for the public. Plus, adding two of my favorite Shoetation heels to today's picture goes without saying as I met the most lovely shoe-shop owner of Vienna just this month. (You can still get the cuties here!)
Best casino online
Thank all of you out there for the second to last month on my diary blog. It's been a real blast.
xxx
Today's shoes are taking a time out due to extensive time on set.
P.S.: Oh, and thank's to my friend Ossi for the fun shoot, picturing me and my favorite car which I could never afford due to heel-addiction.