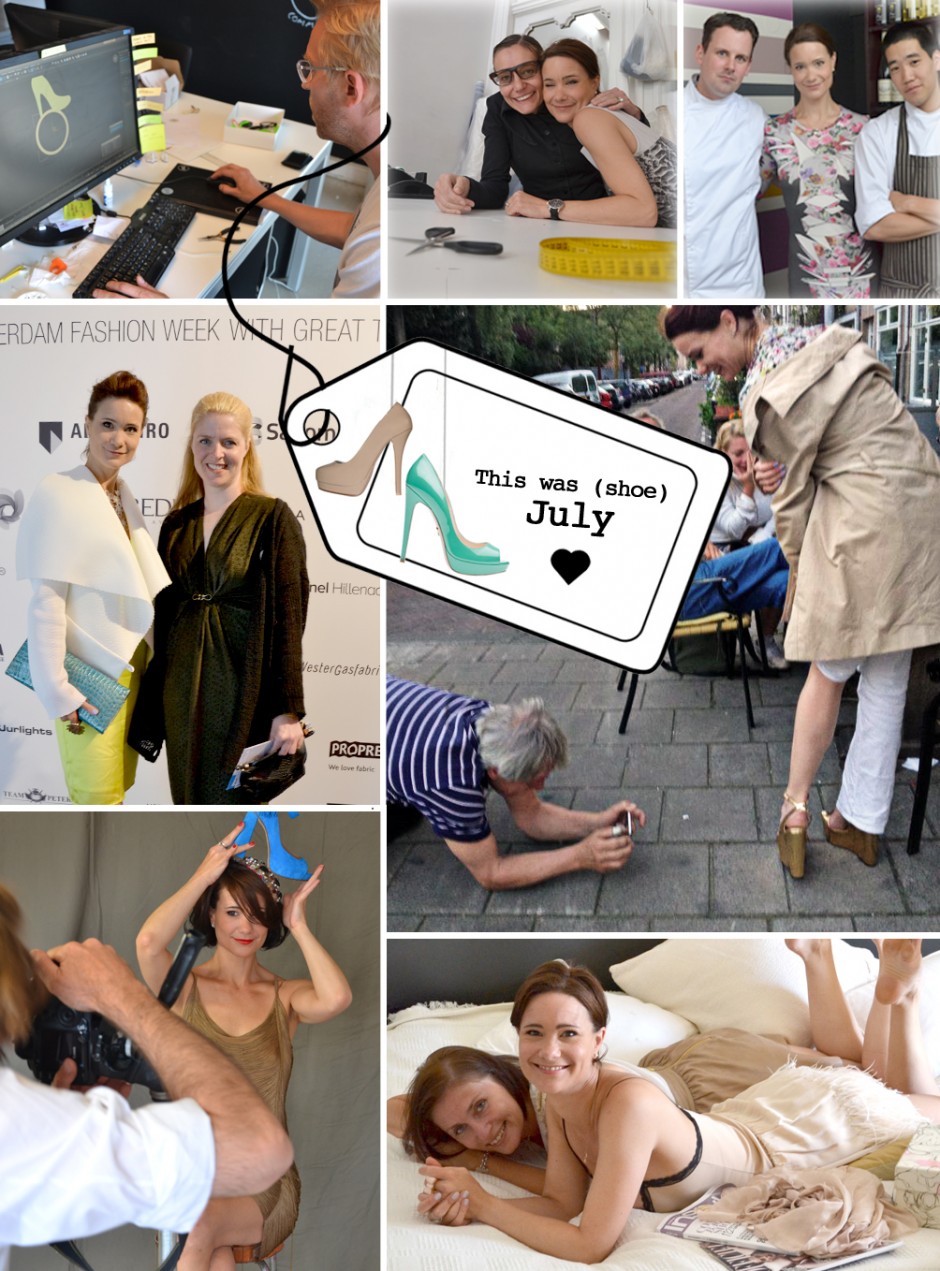 I guess it's official, the countdown has started. 7 months of the year gone, 5 months to go: is it me, or is time really flying this fast? Can only tell by wrinkles (more than ever, can someone please call the Botox hotline instead of Pizza late night???) that 2012 is almost (well…in a couple of months, but still…) over.
Time to recapitulate July. Am totally impressed by the talented, skilled and creative people I have met and had the pleasure of working with during the last 31 days. The inspiring Tim Ayres (photographer-to-be-the-one) who feels like a friend after only a couple of meetings and who literally let me shine "in a new light". The incredible Melanie Brown, fashion visionary and responsible for my stunning Fashion Week outfit. Best-editor-I-could-ever-wish-for, for making Fashion Week unforgettable (and every day of my blog readable). The guys at Jaspers, who I blame personally for the 5 pounds gained in love handles - but the food was just too incredible to not dive in. They all deserve such a big "THANK YOU". And then again: my friends (who haven't heard from me in… ergh… 7 months now?…) and all you lovelies out there reading and supporting and writing to me: you just rock. Big time.
Oh, and of course there was the first of someone literally throwing himself on the ground (in public) to take pictures of my heels (on an average school night out).
Loving the spirit. Stay tuned for another 5 months of heel-randomness.
Big kiss to all of you.
xxx
Today's shoes are taking a break due to extensive time "on set".