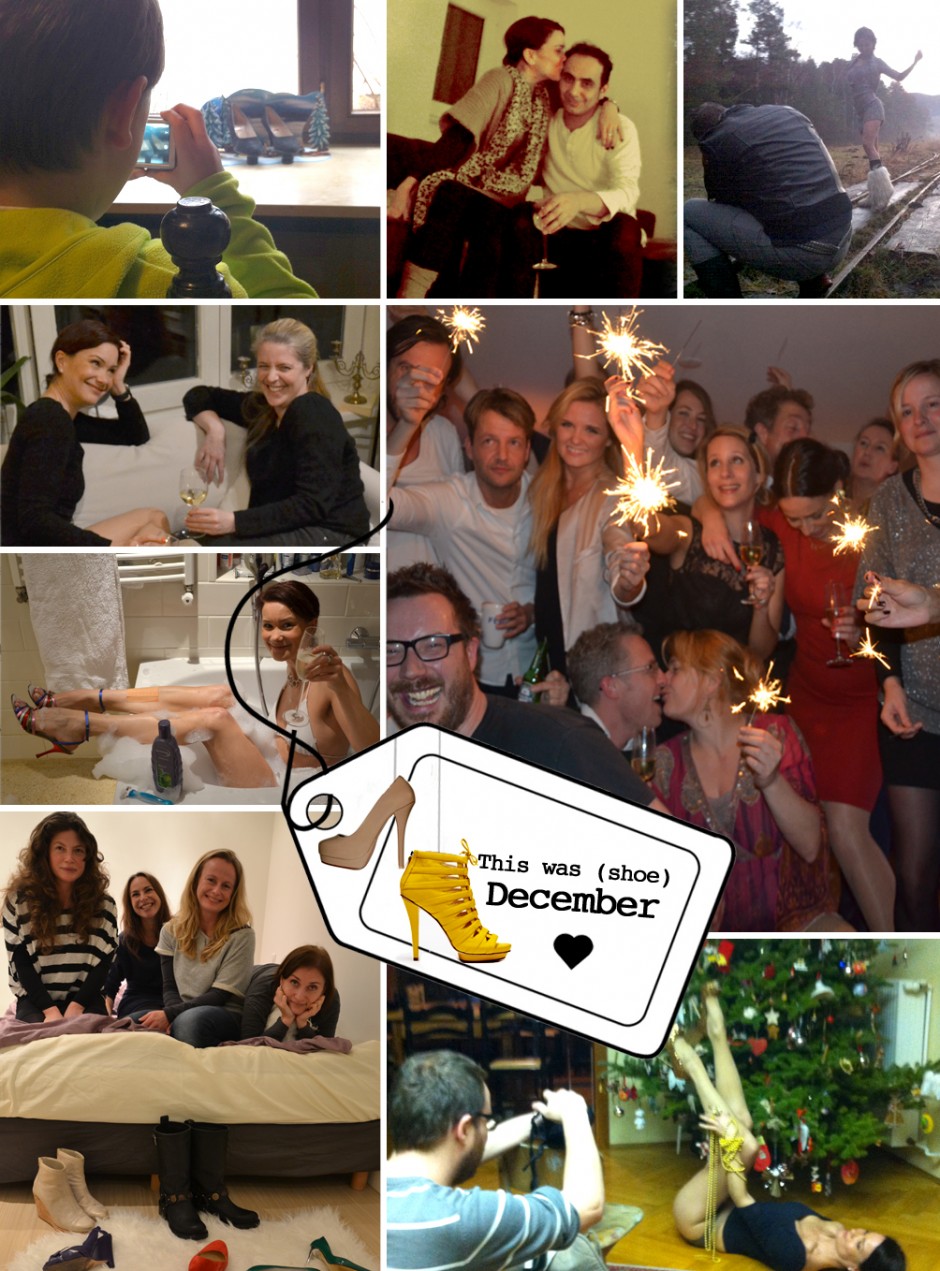 Of course going "cold turkey" is not my thing, so sneaked in monthly overview a day later than usual to be able to wish everybody a Happy New Year. Something light to read for the hangover today, I thought.
And what a light and easy month it was too. Loved inspiring a new generation to take pictures of heels now too (see nephew, *touched*), loved that for our Ladies Night everybody brings heels without asking, even loved taking my heels everywhere and the fact that no one around me finds it odd anymore when I build a set in houses that aren't my own, abuse bath tubs or interiors that don't belong to me, or just hand camera over and direct others to photograph my precious heels of the day. On that note, must once again thank BF for his never-ever-ending patience and endless support - although do have a sneaking suspicion that whenever I said *shoe* he actually thought (Haha, fair enough) *sssssssshew*.
No more though, it's for real now: Good-bye to blogging everday, I will miss you very much. *sob*sob*. Good-bye lovely readers too, you have been a fabulous audience (and please: buy my book whenever it will be published). What am I going to be doing the next months? No idea at all. Isn't the journey more important than the destination anyway? Having said so: Enjoy the ride (in high heels of course).
Oh, and just in case you ever wondered: my boyfriend's name is Auke.
xxx
Today's shoes are taking a time-out due to extensive time on set.
P.S.: I still have a couple of pairs left.......