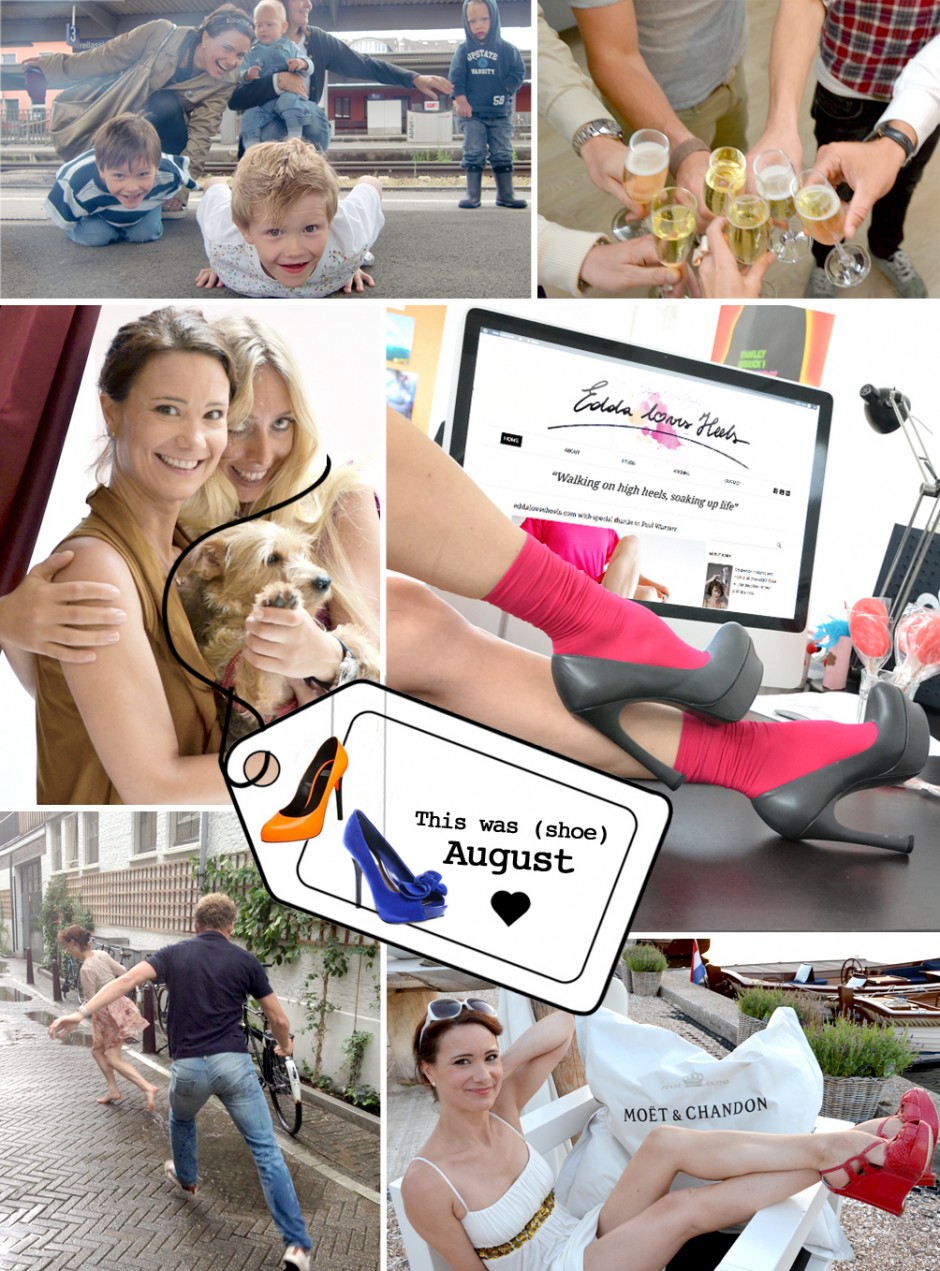 243 days of the year are gone... 243 days of shooting and writing about running in heels. Phew!
As always at the end of the month (my only "day off" of self chosen heel duty) it's time to review. Am quite speechless. Have the BEST boyfriend, the BEST friends, the BEST website team, the BEST illustrator, the BEST editor (Happy Birthday love), and THE BEST readers EVER. Thank you guys for all your encouragement, work, inspiration, mails, friendship, friend requests, and exciting shoe babble.
How lovely, that the outcome out of eight month of blogging (other than the extraordinary consume of shaving cream every day) are such great people I meet along the way. Am utterly humbled and spoiled by the affection and support, and couldn't be any more grateful and inspired to keep on "heeling".
Having said so I must confess that on the 8th real "off day" this year, I am not only speech-, but heel-less as well. Am sitting bare footed on the floor surrounded by 4 pairs of tiny feet, for bed time stories. My nephews demanded I'd read out loud the book which I brought on my short trip to Germany. It's Camilla Morton's wildly practical guide: "How to walk in High Heels". HAHA, you can never start early enough to prepare boys what really count in a gal's life.
Big kiss to all of you!


Today's shoes are taking a break due to extensive time "on set".