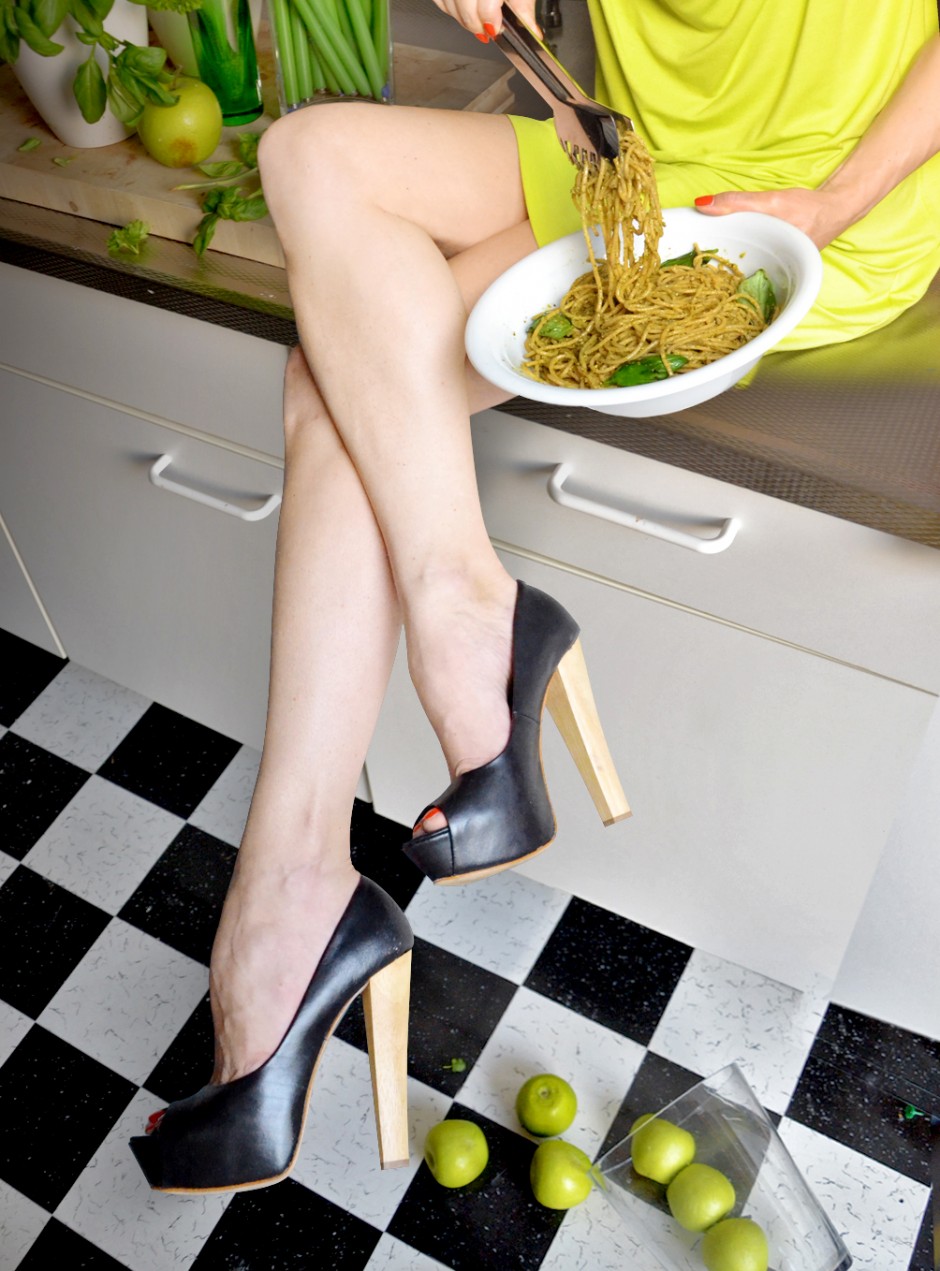 Never be afraid to try something new, especially if it's for a good cause (everything which makes you more beautiful or others happy).
And what luck if you can combine the two, so naturally I was up for checking out this new diet that promises you'll loose 11lbs within two weeks. (Can already picture myself in that new dress a size smaller and boyfriend thinking he is dating a 20 year old). Apparently you won't find a book or instructions, as it travels word-of-mouth by editors and models only. Secret: you only eat green things for a week, and add tiny pieces of fish, egg whites or chicken the following.
Am surprised at how many green things you can find when digging deep into the options. Had never had Waldmeister pudding on my menu before, or eaten such a lot of apple pie (Granny Smith apples do the trick).
Am also digging the green pasta with pesto and spinach, and apparently there is a Gouda cheese with wasabi (color and flavor) fitting deliciously.
Washing down everything with a glass of Grüner Veltliner, am surprised how delightful dieting can be! And all without the usual side effects (aka grumpiness, headaches, turning into a skinny but cruel, evil bitch) Am very impressed: this is something to maintain for sure!
After a week of trying hard to keep to the regime I jump on my scale (aka today).
Yikes! Forgot about the main (and only) ingredient the model-bitches must have whispered, so I obviously couldn't hear: vegetables.
Gained a stone. Now I need that new dress, and new heels too. To hide and distract that is.
xxx

Today's shoes are Steve Madden
Today's dress is Monique Poolmans (and the only green thing I want to see for the coming weeks)