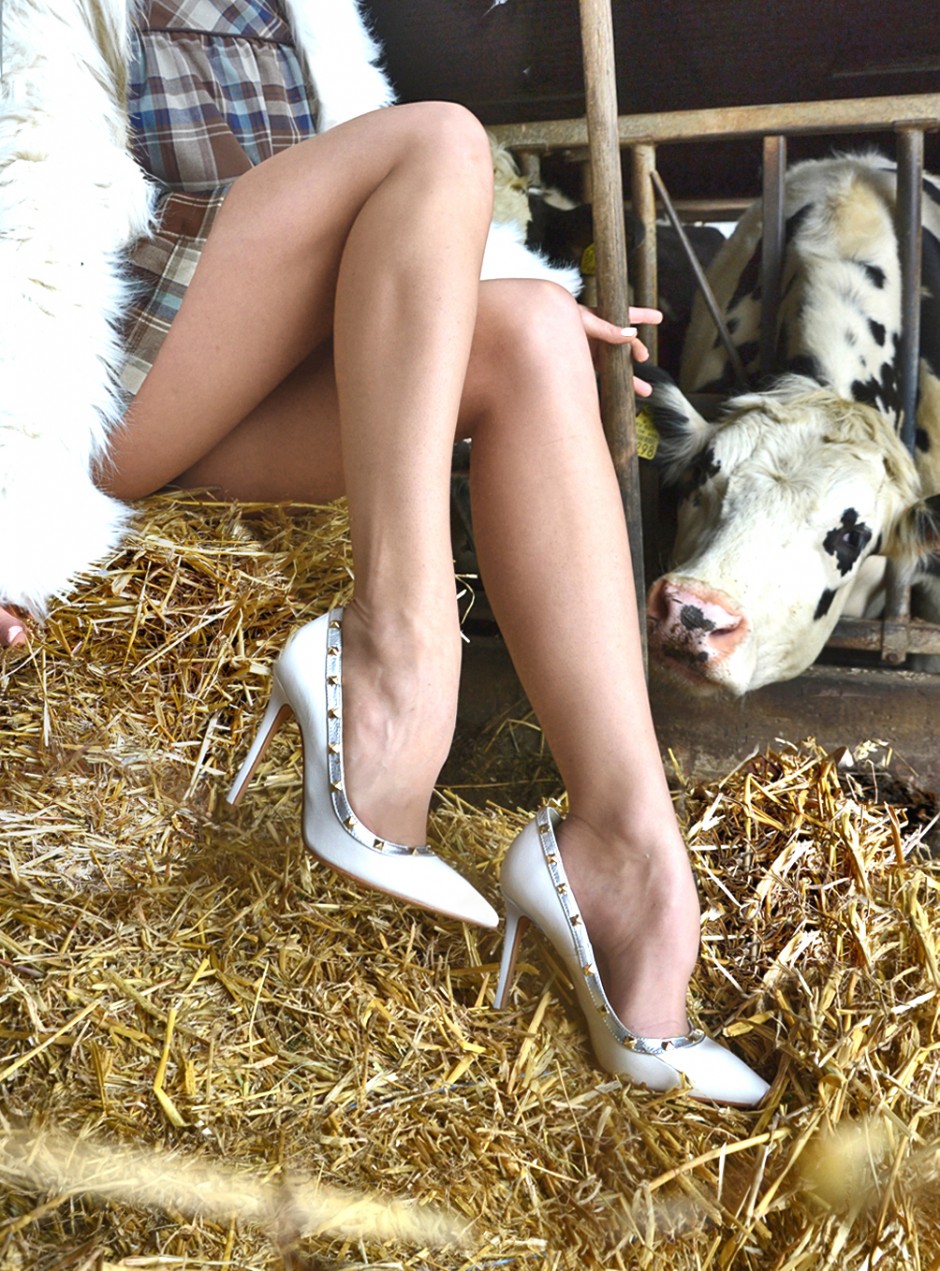 Lucky you if you're a treasure-keeping lady (aka never throw away anything that once found its way into your closet), because the cycle of fashion may be mysterious but it'll definitely repeat itself after a while. Before you know it, some almost forgotten "old cow" could become the new IT-piece again.
Things are no different when it comes to heels, not that you would EVER abandon one of the cuties you scored anyway (having sacrificed the savings of probably a whole month to get them). The shoe trend this season is all back to where we have been before: plateaus are minimized, heels are shrinking, and the pointy toe is back. Basically it's all about literally "remaining on the ground", a sophisticated turn which will be appreciated by all of you who cursed the day stripper heels found their way onto the runway (and therefor our feet). The old cow definitely is the new cow again, from (yes!) Jimmy Choo to Valentino, and the kitten heel the hottest piece to snatch up this season.
Actually, I envy those who are not owners of the cool old/new trend. What could be better than hunting down today's Shoetation beauties anyway?
xxx
Today's shoes are Spazio
Like them? Get them here!