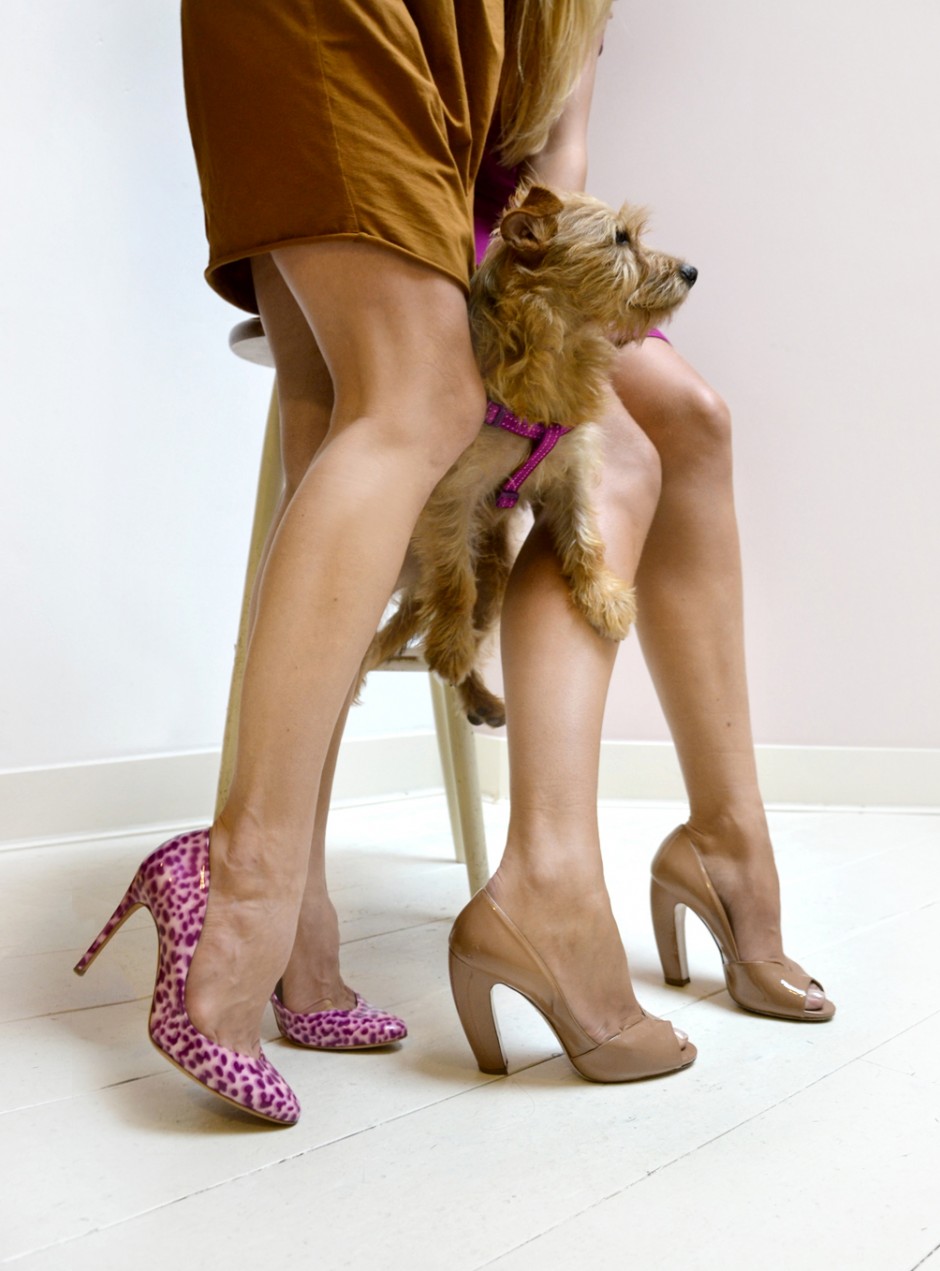 The beautiful MM (Mademoiselle Marjolein) is one of the few who understands that when you're talking about "cat ears" attached to shoes, it's clear that you're speaking of a) Marc Jacobs or b) Charlotte Olympia. Whenever I see her, she has the coolest and hottest things (hence the understanding). We met through her boyfriend (brother of VCF, see ealier post "Welcome to the future"): Finnish design to perfection and very (!) fashionable. They met, very romantically, exactly the day after NYE, when he and I had discussed the matter that he would be totally ready for a new relationship.
The following get-together, MM sported a look worth a million: stylish boyfriend, Chanel boots, Marni necklace, Ann Demeulemeester T... a look to turn heads for sure and sure to turn gals green with envy. Over an incident of someone shuffling her Prada bag over the ground, us looking at each other almost instantly saying "No one kicks a Prada!", the friendship was sealed. And if I forgot to mention: MM is studying fashion marketing in....*sigh*.... Paris.
This time though, she surprised with probably the sweetest accessory you can think of. Designer: shelter, brand: supercute. Price: priceless. Definitely drawing more attention than the Donna Karan handbag "moi" tried to show off with. Plus "Madame Cookie" (aka dog) has a (matching of course) collar instead of a handle to get carried around. Am envious. Dogs are totally the new IT handbag. Donna, move over!
xxx
Today's shoes are MiuMiu and Richard Sanderson