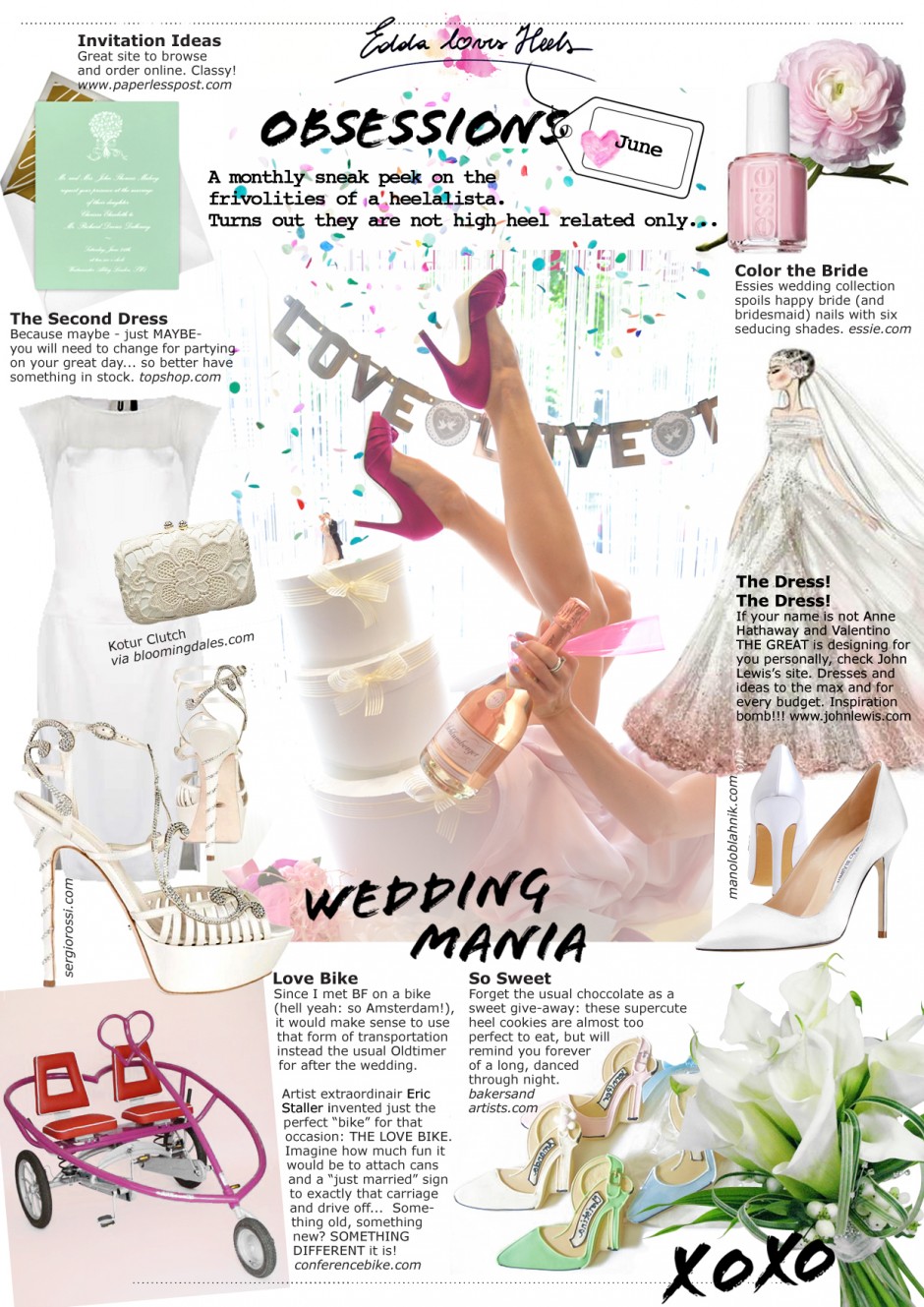 Oh weddings, how I love you! The cherry on a relationship, sealing the love-deal (hopefully) forever, being celebrated by a huge party gathering all friends... what's not to like? It's the only day that it's not ridiculous to cry like a baby all the time (especially as the bride walks down the aisle) and where waterproof mascara and a hanky will do as the perfect accessories (nothing else will fit your tiny clutch anyway).
With two of my favorite ladies getting hitched this summer (countless mail-conferences about heels and back-up flats, dresses, bridal bouquets, locations etc), I think it's only appropriate to share some of my favorite ideas for the big day. Am actually regretting that I'm not a) Martha Stewart, being able to decorate the most beautiful wedding settings all the time, or b) Owen Wilson, or Vince Vaughn so I could attend the fabulous event (of others!!!) more often.
Just one note: it's not considered good manners to dress more beautifully than the bride, so tone it down a bit, and never EVER sit anywhere near the wedding cake. Just saying.
xxx
Today's shoes are Guess
Dress: Aziza Zina via Young Designers United