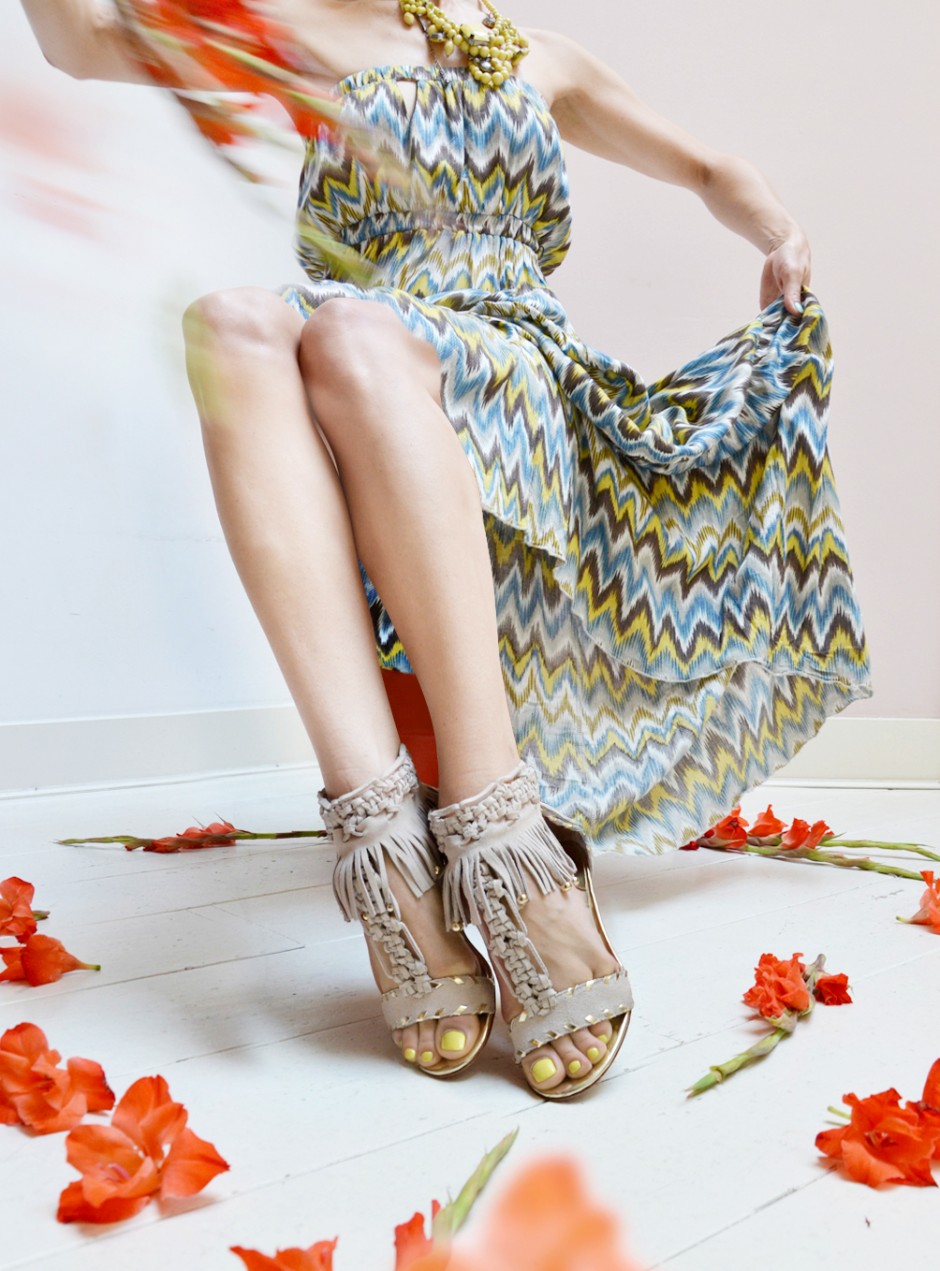 Now that summer has finally arrived (three days in a row without rain makes it official), mood quickly changes from early winter depression (aka dressing like a goth) to psychedelic (yeah, that happens when you're not used to sun: you can quickly get an overdose...) colorful hippie bird.
LSD (aka long sweet dress), fringes, the odd neon, it's all happy, friendly and easy-going, and if it weren't for the fact that I'm kinda over my David Hamilton phase, I would definitely have opted for a rather blurry shoot somewhere in a blue lagoon. Without clothes obviously.
Since blue lagoons are rare in my house and I have to spend the day inside anyway (w.o.r.k.i.n.g. is so not hippie, aka free and rainbow spirited), I try to do my best to maintain the hippie hippie shake feeling. Decided not to shave today, hugged computer (instead of tree), wove flowers in my hair, embraced flats (yeah sorry, a look is a look!) and danced wildly to Jimi Hendrix.
Hope boyfriend is reading this so he's prepared when he gets home tonight. Might be in full Shaman swing, naked and singing "Actin' funny, but I don't know why. 'Scuse me while I kiss the sky". Should really stop drinking this herbal tea I discovered lately. Side effects are apparently very groovy.
Peace!
Today's shoes are Reiss