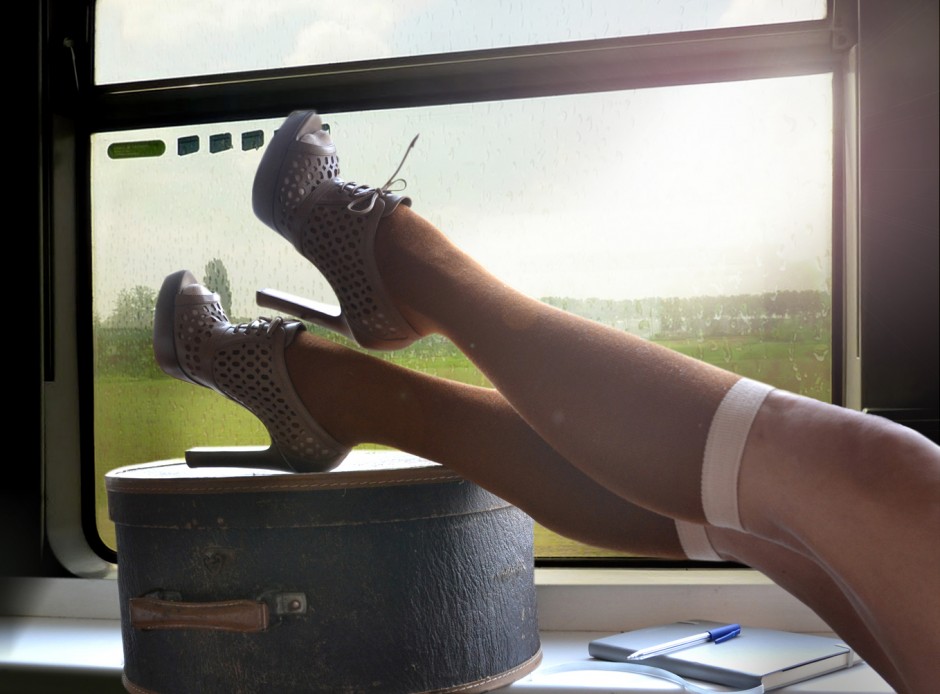 Spring 2010. I happened to fall into a shop in Salzburg, "by accident", and (surprise) immediately in love with a pair of Prada's. They were totally out of my reach, and although I spoke about them non-stop for 2 days, I eventually came to peace with the fact that I would never own them.
Returning to my hometown in the summer of that year, I "accidentally" fell into the same store again during a stroll with Best Ex. I KNEW they would be there (waiting for me), on sale even! But alas, *sob*sob* I still couldn't afford them. Whatever happened to destiny, and true love always finding a way and all that? Grrrrrr.
October 2010. BFF Nica arrived from Vienna to celebrate my B-day in Amsterdam. With her came a parcel which was a group gift from my homies. Opening it, my eyes went wide in disbelief. Best Ex had set the heel-hot line on fire to make the Prada's I was so longing for travel SBG-VIE-AMS and right on my feet! Aaaaaah! Brotherhood of my travelling Prada's: you so rule!
August 2012. Prada's and me are still in love and right now travelling from the Netherlands back to where they originally came from. *Sniff* (romantically touched): destiny SO does exist. And so do the best friends in the world.
xxx

Today's shoes are Prada