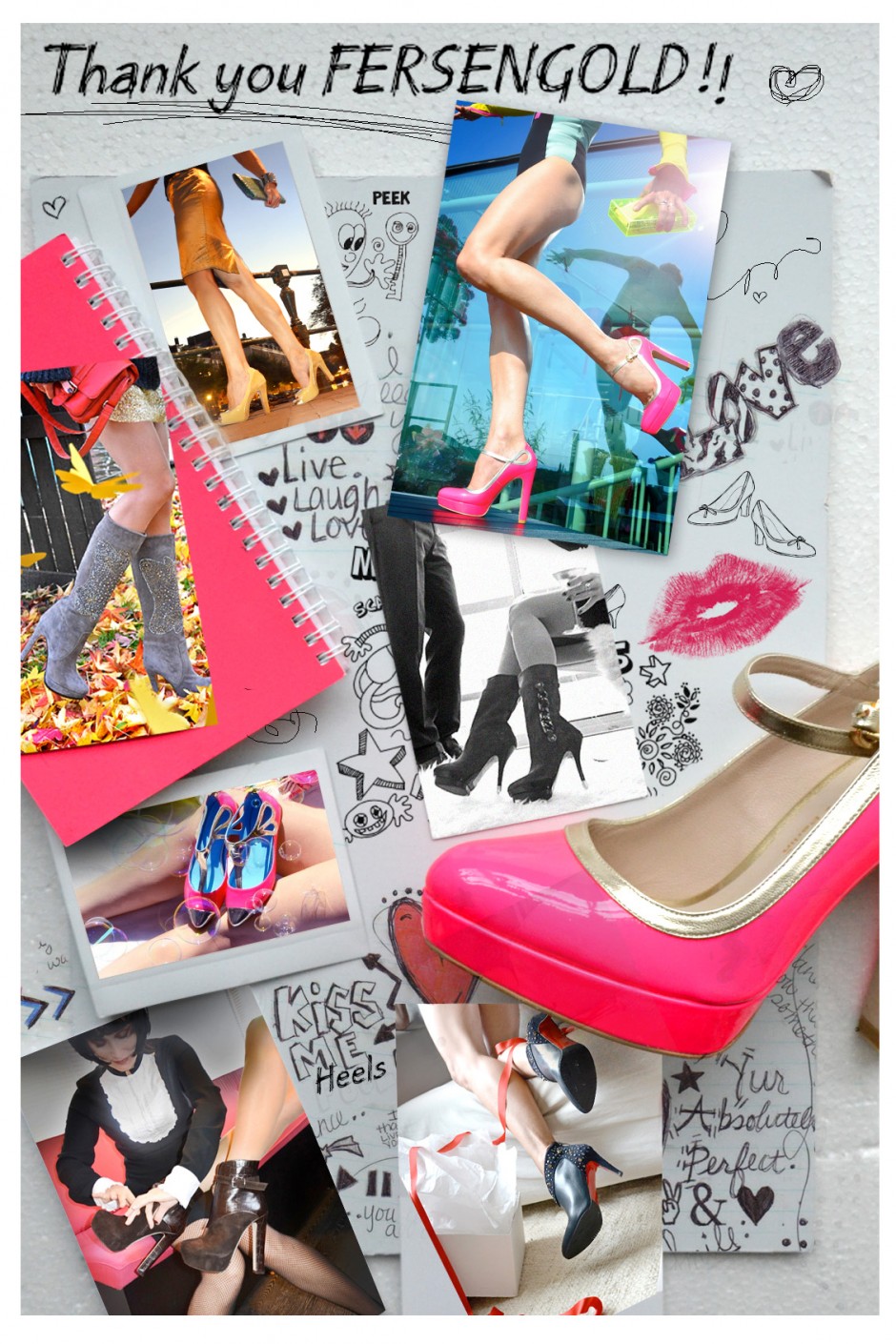 Considering heels best friends (hard to find, precious to maintain), it's no wonder that once you stumble across a brand which will accompany you in good or bad times (aka mood for stunning high heels or humble flats), you've found a partner for life. I've kissed a lot of princes / inches and almost broken my feet (and bank account) to impress before I found a brand that is all you can ever ask for in a shoe.
Perfect fit and stunning appearance rank first, followed by comfort (nothing more unsexy than having to get rid of a hurting heel in the middle of a party), but it's also the craftmanship, the eye for detail plus timeless design which makes a shoe/boot/heel not only a one night love affair but a keeper for life.
I'm so grateful to have been introduced to Safinaz Baylav who's must-have brand Fersengold resembles only the best of the above and made so many wonderful posts in 2013 possible. All my ten toes are nodding in agreement (cheering and clapping and all) when I say THANK YOU FERSENGOLD for a lovely year. Keep the stunners coming! 2014 is just getting started to write more heel-fairytales!
xxx
Today's shoes are all Fersengold.
You want to detox your heel-closet to make space for them now.