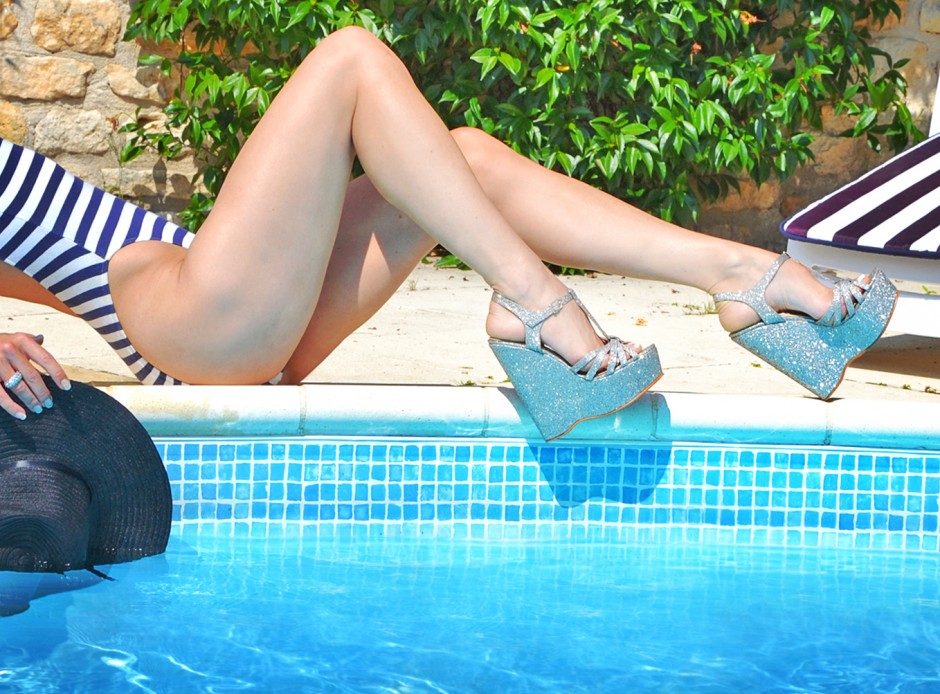 If my lovely readers are old enough to remember the original version of the film The Swimming Pool (La Piscine) with Romy Schneider and Alain Delon, they might have an immediate picture of the perfect setting for some vacation drama. Oh, the hazardous emotion, the heat and the sultry sexiness hanging over the whole movie like a sticky cloud. Not to forget that famous pool scene.
Our house in France looks just like that, including the fabulous glistening pool, and since there is not much to do (nor to wear: a bikini, large sunglasses, a hat and a glass (rosé!!!!) will do the job), am hanging there most of the day: doing NOTHING at all.
It's so peaceful that I had to pull out the glittery stuff to add at least a little "drama" to the scene. Fully prepared now for the 20-something and some optional Alain Delon to cause me trouble.
Hello? Hello? Oh, never mind, I'll just have another glass of rosé instead.
xxx
Today's shoes are Amoté