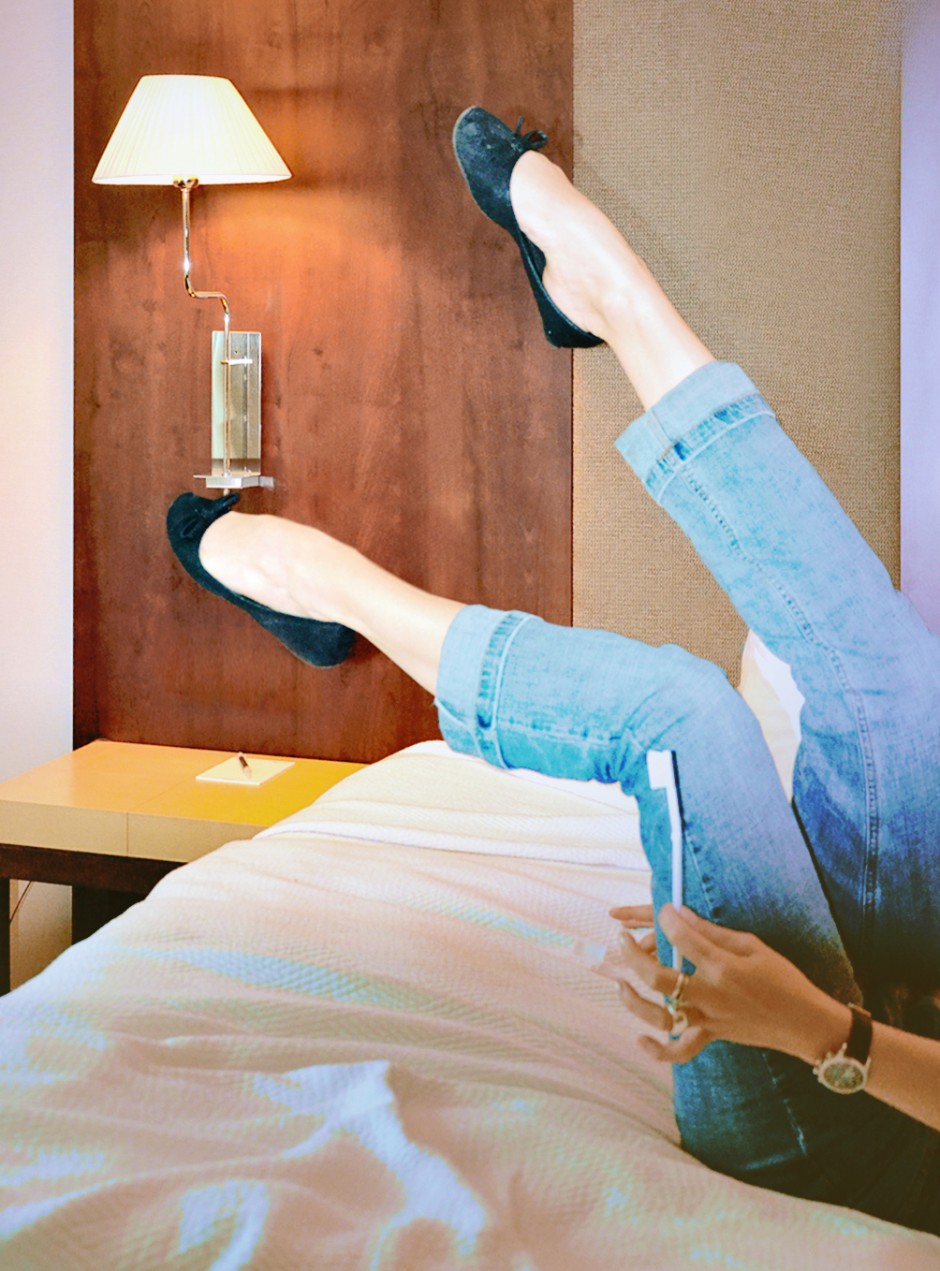 Never post a picture of an aircraft leaving before it's actually IN the sky. I just learned this yesterday when - after hours of waiting at Vienna airport - my flight was cancelled.
In my incognito "travel outfit" (aka camera, flats, and sun glasses) I was forced to stay another night, which would have been lovely had I had some decent shoe-wear and gear to rock another bar (who cares if it's just the one at the NH-Hotel) in my hometown. The Austrian Airline "overnight-kit" didn't help much as it only included two tampons, an XL T-shirt (must admit, felt slightly offended: all that dieting and you still end up in something oversized), a toothbrush and a letter of apology in Japanese. No bottle of vodka, no lipstip to perk your pout, no dancing heels (obviously). DISASTER.
Lesson learned: never ever travel without the above. You never know where or when you might strand. Now, please forget you ever saw me in ballerinas.
xxx
Today's shoes are in the bin. Someone needed to be punished after all.