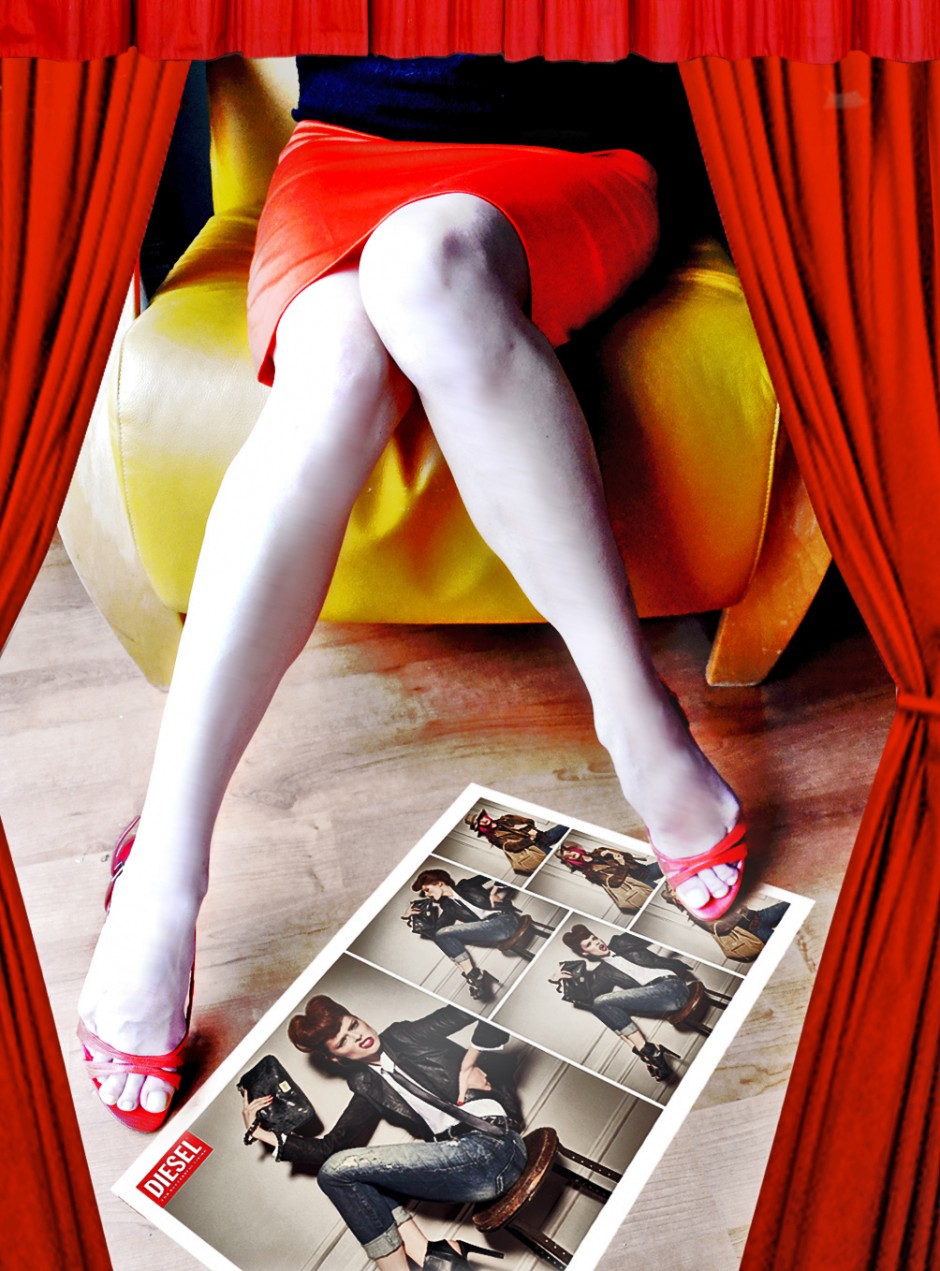 We all know Diesel as an übercool brand. Year after year I adored them, not only for the best-fitting jeans and cool heels, but for their advertising campaigns as well. Always daring and far ahead of the creative Zeitgeist (loved "Be Stupid" and "Global warming ready"), they seemed to always pick something very little but utterly up to date and turn it into a world wide trend.
Almost fell out of my heels though when I saw their last campaign featuring the gorgeous physique and face of Coco Rocha. Assets that you can't go wrong with. Nevertheless, find myself wondering why they styled her hair like an exploded duck's nest and made her balance on a chair (for those who have never tried anything similar: it's hard and explains the weird expression on her face). Poor Coco literally got caught in the moment. She must have asked the photographer: "Dude, what am I doing here?"
No wonder she wants to chew her clutch (aka get rid of frustration) and strangle herself with a tie: I would have done exactly the same. Shew! I spend so much time looking at all the strange poses, that I totally forgot to have a look at Coco's heels, which are actually pretty cute. Oh, oh, that's not good. Apparently this campaign is not for successful living but for successful bitching. Sorry Diesel.
xxx

Today's shoes are LK Bennet
http://www.diesel.com/campaign