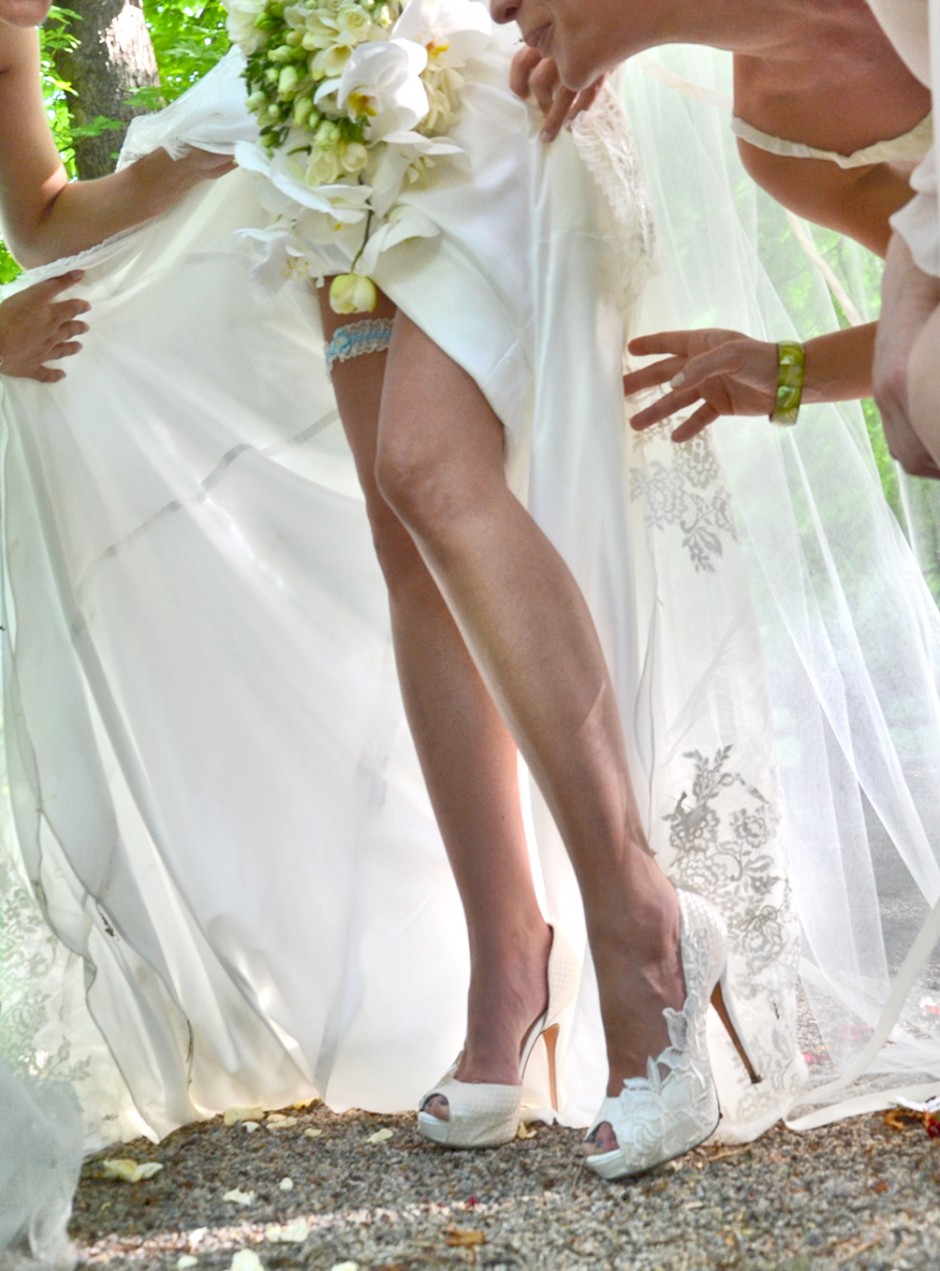 My baby sister got married last weekend (aka an overdose of romantic feelings caused delay of post...sorryyyyyy), and due to the exceptional event I have to put someone else' s heels online just for once. All in honor of the bride of course. And how perfect everything was. The handsome groom, the pretty bridesmaids (why have one if you can have four...) the perfect setting... and the paddle stones.
Had to ditch my 10 inches -oh- yeah, loved them but combination of 30 degrees and balancing on rocky ground caused a "Kim Kardashian"-moment (aka swollen feed to the max, aka why should you watch this... ever... ).
Not my baby girl though: She wore her high heels all night long (and by all night long I mean until 6 o clock in the morning...) and I couldn't be more proud. This is to the bride and her lovely shoes: please live happily ever after. Heel-spect!
xxx
Today's shoes are Menbur 1967 via Shoetation
Want them? Get them!