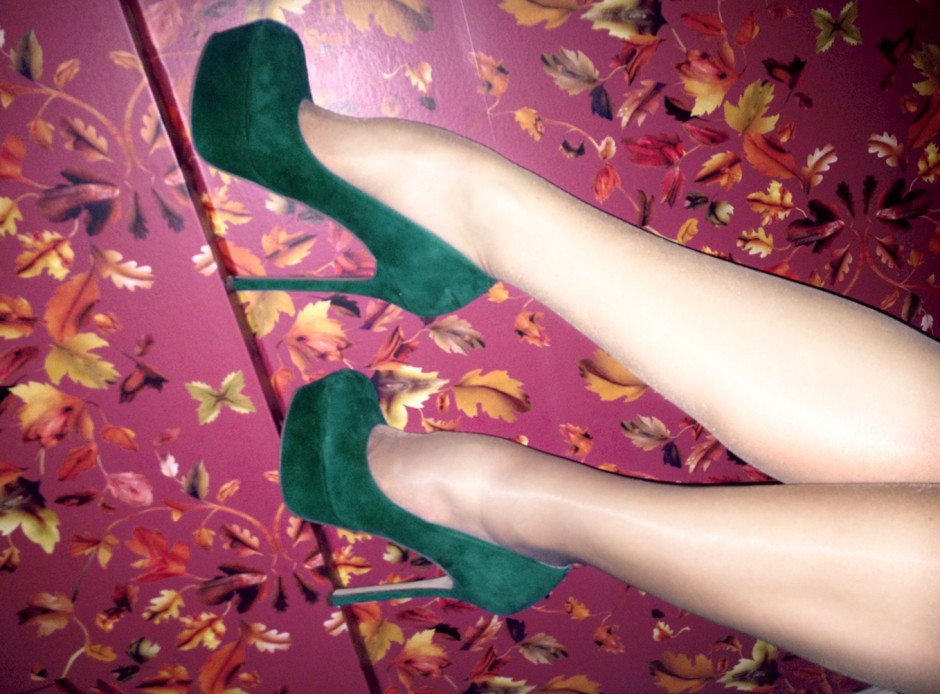 A year ago I was lucky enough to sneak into the private, members only, club Soho House in Los Angeles. Expectations were as high as the heels I was wearing, but with Al Pacino (totally drunk) stumbling into a champagne cooler right in front of me and Alexander Skarsgard (even hotter in reality than when he's sucking Suki Stackhouse's blood) only 2 meters away, you can't go wrong anyway. Unfortunately Soho House (all over the world) do have a strictly "no picture policy", so couldn't capture the moment when Drew Barrymore complimented me on my heels on the way to the toilet (I was so excited I forgot to pee) - neither could I return the compliment when I got back, as she was smooching some guy.
I believed Soho House Berlin would be a much bigger success picture-wise. Having just had a lovely evening there with friends at the restaurant (nice romantic setting, perfect for cuddling with heels on the couch for a picture (didn't dare to do it)) and drinks at the pool on the rooftop (would have been an AMAZING picture as well (didn't dare to do it either), the only place I could find to document my "heel-being" there was: the toilet. (DID dare, huge! success!)
It's just after I squeezed my legs into a one square meter "photo location", finding out that the innocently looking wallpaper I adored during shooting (the contrast! lovely!) is not decorated with "leaves" as I thought. It's actually... vaginas. Oops.
xxx

Today's shoes are Steve Madden