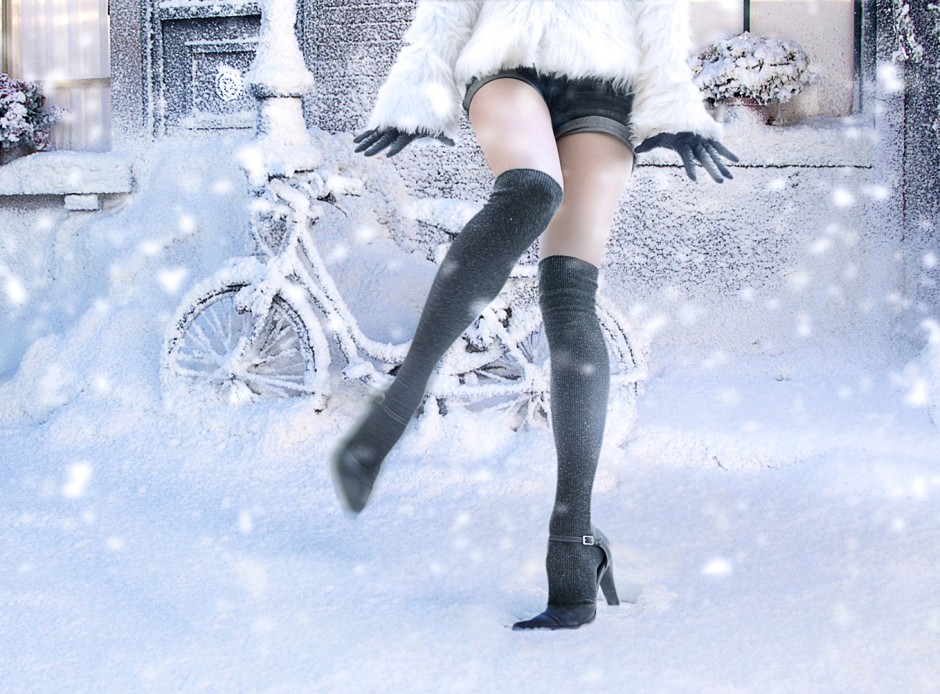 Although I promised myself not to fuss about the weather on this blog anymore (a theme equally recurrent over this past year as my lousy attempts at exercising): I obviously can't resist. With the first snow arriving in the Netherlands - and everybody talking about it anyway- I just can't help myself.
Love it, when the whole world (aka Amsterdam) is covered with a blanket of white, soft flakes, even though am fully aware that this also means the end of high heeling as I know it. Have literally been living in thermo-underwear for weeks already, but now case is taken down to feet as well, meaning rubber soles (for grip), rubber boots (to prevent wetness) and *sigh* inches reduced to the minimum so as not to slip and break a hip early in my career as a "high heeler".
With snowflakes continuosly falling on my shoes, am tempted to call 911 (aka personal "salt sprinkler"): "This is an emergency, need you 24/7 to take care about my path being snow free and 10 inch friendly". Oh, or never mind. It's just too beautiful.
xxx
Today's shoes are Vintage Prada. You didn't really think I would take a new pair out in the cold, did you?