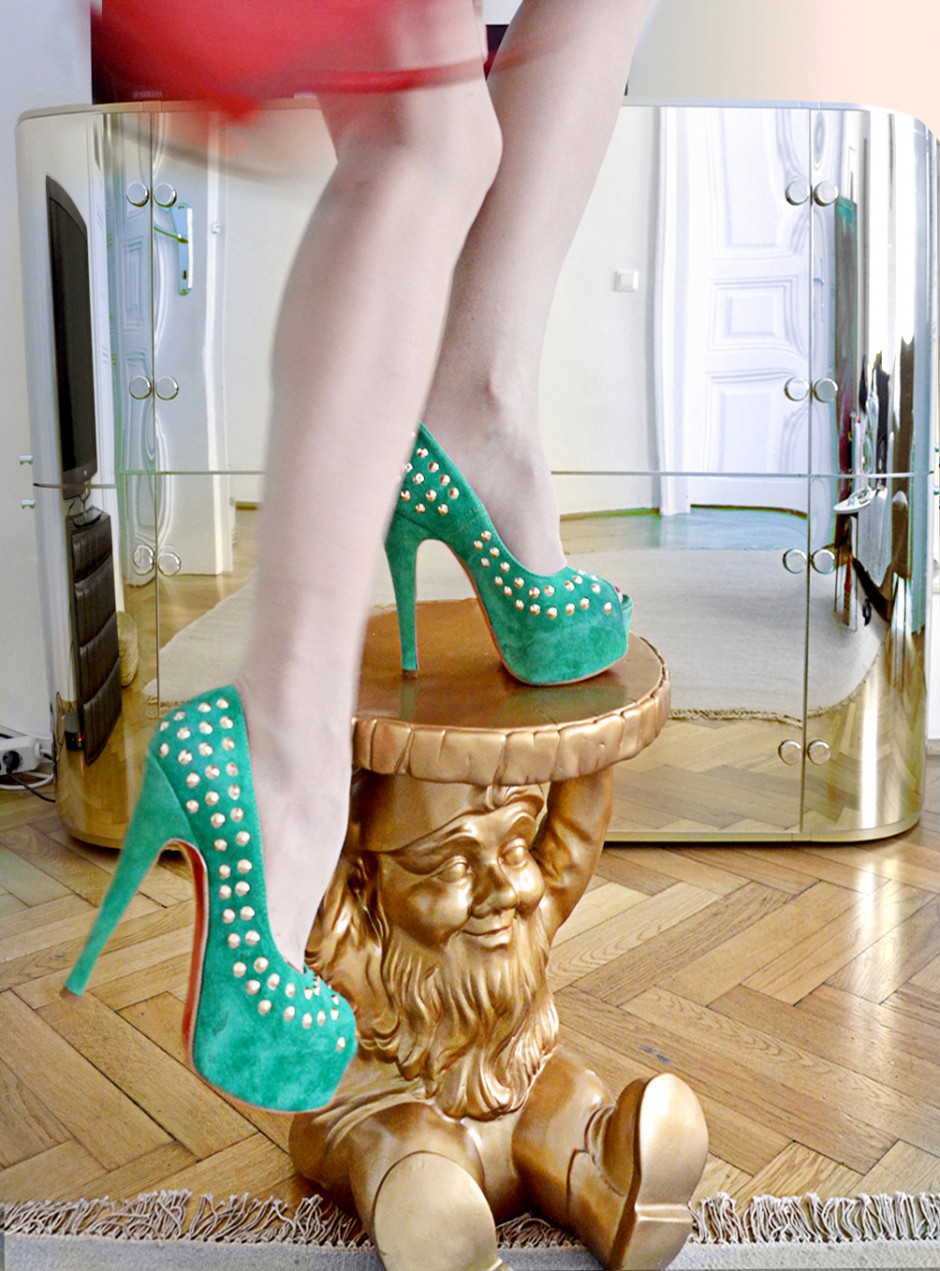 How happy I would have been to have a little more time to run around Vienna and feature all my favorite, magical places. Vienna coffee houses for example, with their fluffy and frivolous red interiors where people of all ages sit for hours to study the newspapers. The great architecture of the opera, the museums, the concert halls. Or simply the Naschmarkt: a food paradise where you can find everything your belly desires and everything a 4 inch heel and trained arm can carry home.
Yes, it would have been lovely indeed, but my spare time is limited as I'm also busy preparing for my darling sister's 40ieth B-day. So no time for me to read the news or catch up on the latest gossip. No time to visit my friends Schiele and Klimt (luckily I did manage to see some of my living friends) and the odd five minutes I do have to spare, I spend on: well, take an educated guess. Unpacking boxes and boxes from my old/new heel friend Shoetation, not getting enough of trying on all the cuties and playing princess (aka Snow White) in supertrendy high heels. My kingdom is the living room, my treasure green suede leather with golden studs.
One of my 7 dwarves is passionately enthusiastic too. The other six are out buying apples at Naschmarkt.
xxx
Today' s shoes are Rivetta
Like them? GET THEM!