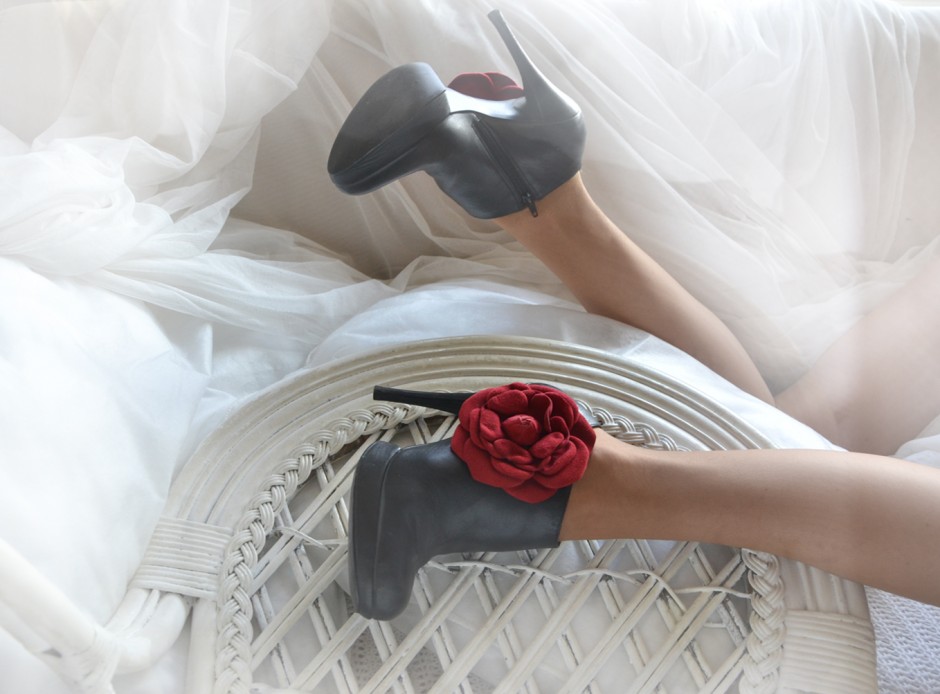 Don't really know where the idea comes from that January is a quiet month. First of all there's a hangover from New Years Eve to cure (hammers in your head are everything BUT quiet), so it all starts with a "bang" quite literally. Then there are all the new year resolutions which keep you busy to NOT maintain. And believe me, a bad conscience is never really silent too.
Before you know it, final SALE has started everywhere (RUSH!), award season is in full swing (sleepless nights watching red carpet events on telly), and fashion week internationally tingles your fashion brain from New York to Paris and back (no rest for the wicked). Shew. I wanna be everywhere, soak everything in and "outsh" look pretty in heels by all means at all times, when my toes are screaming (not very demurely) out loud for flats and comfy wear.
Hope no one is going to bother me during the nap I am about to take. Totally "Sleeping beauty" style- a 100 years appreciated. Princes to kiss me awake, please queue up here.
xxx
Today's shoes are Kelsi Dagger