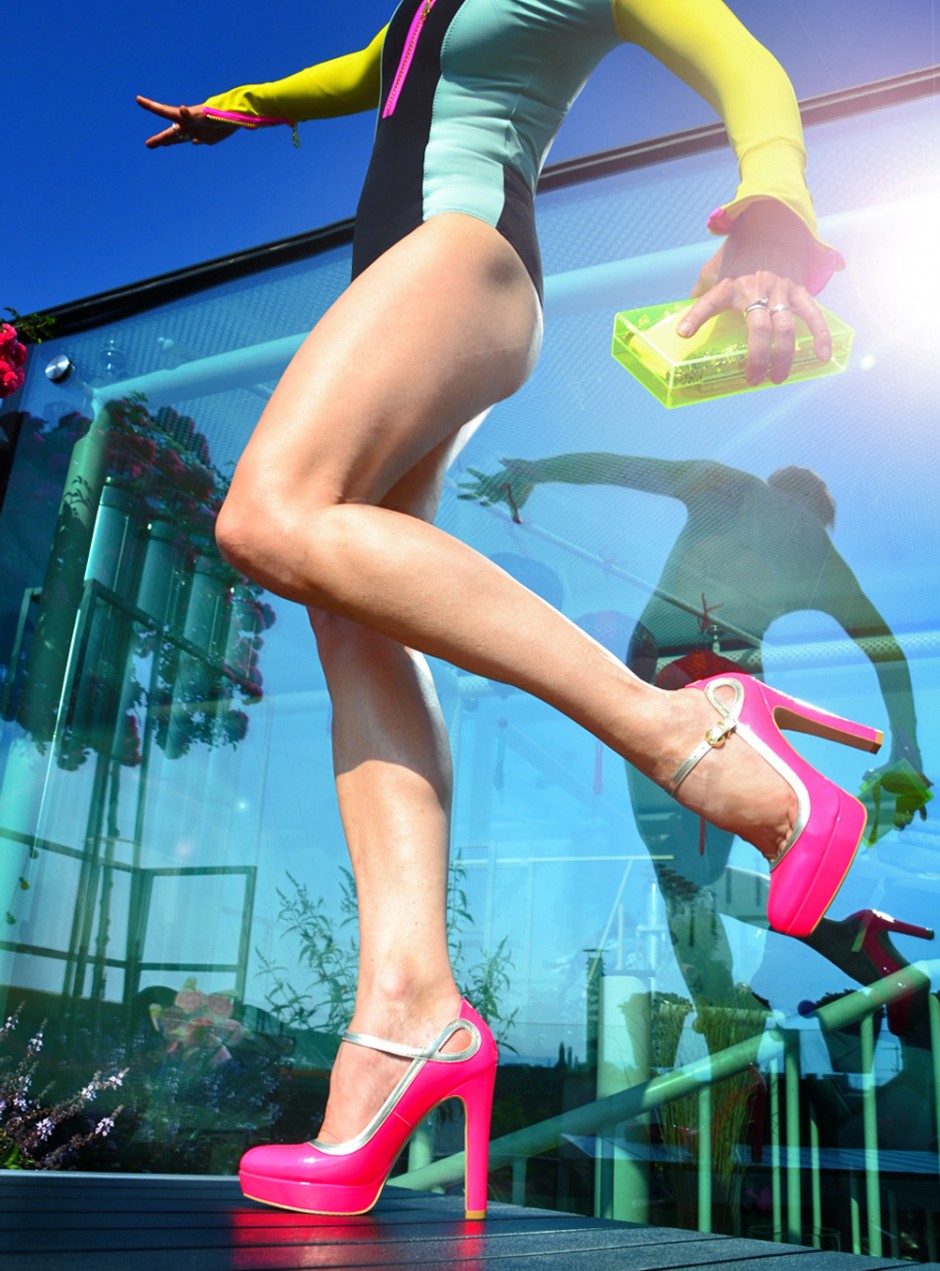 It was about a month ago that I recieved a parcel with a bunch of gorgeous heels (unpacking it an event only comparable to Easter, Christmas and my birthday at the same time), from young fashionable brand "Fersengold" Berlin.
Safinaz Baylav started her label in 2009 and was an instant hit with her comfortable yet über-stylish heels, taking the international market by storm. Super proud with the cuties, I was eager to start shooting immediately, but you have to understand that shoes (especially those with inches) do have a personality too, and they can be very Diva-ish in demanding the perfect setting, the perfect occasion, and the perfect moment to let them shine.
No doubt today's hot, fun coloured beauties needed to be teamed up with some cool factor - which Is just what found on the roof terrace of my friend's house in Vienna. Perhaps wearing a Neopren bathing suit with long sleeves at 36 degrees wasn't the best idea: but loooooooooook at those Showstoppers!
St. Tropez what?
xxx
Today's shoes are Fersengold
Fersengold is available at zalando.de