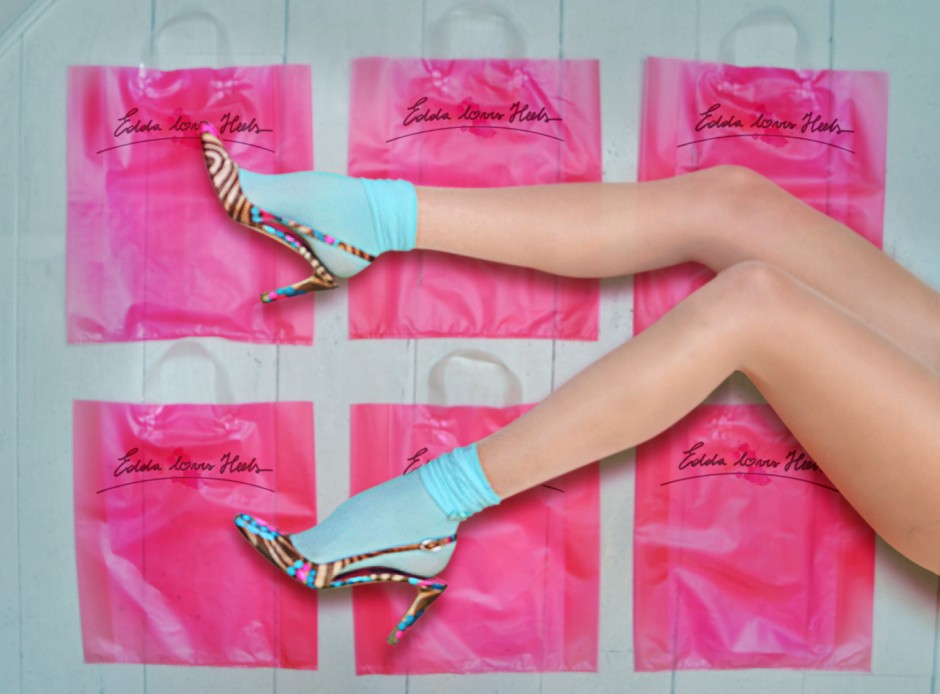 Don't you just love a good sale? Isn't it just the best to snatch up a piece you always wanted at half price (giggle giggle)? And doesn't every fashionista's heart just skip a beat when she can afford three items instead of one (high fives to wallet and inner bargain bitch!)? I'll say!
But when you're the one THROWING the sale and you have to watch as all your babies (aka heels) disappear into the shopping bags of giggling (ha, know why), happy new owners? *sigh*
I so loved today's gathering of heel-appreciating ladies who came to score designer shoes at a price that would've made Imelda Marcos go green with envy (and wouldn't have left the Philippines bancrupt), but have a confession to make. It was ME, who wanted to have them all, and I had to do my very best not to tell everybody that actually THIS particular pair of Gucci's was (spontaneously) not for sale anymore, or totally lose it and get in a cat fight over a pair I actually wanted for myself.
Had no choice. Became the shopping queen of my own sale. Oh, don't you just love sale? I so do. Giggle giggle.
xxx
Today's shoes are Sergio Rossi