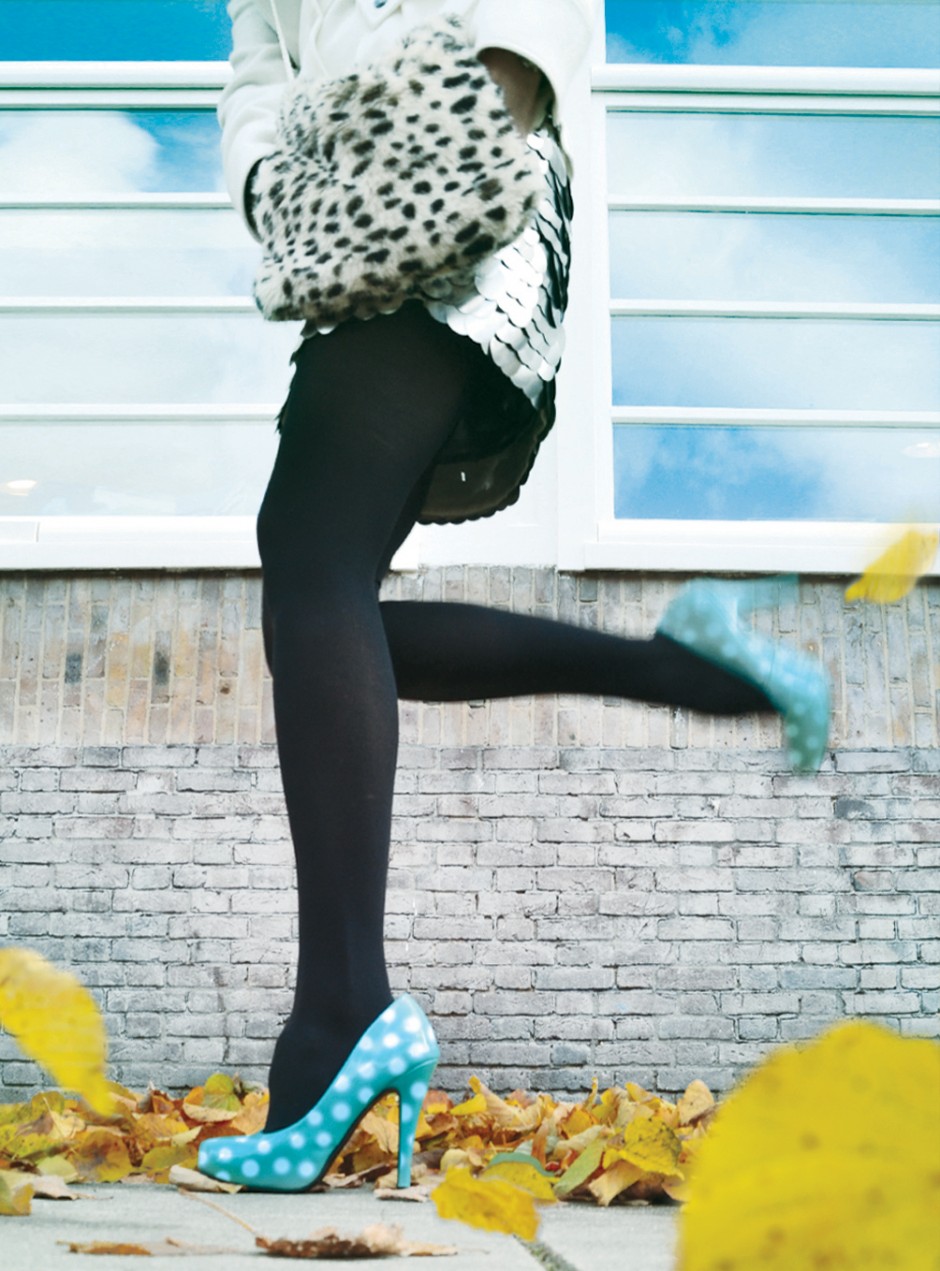 Have often wondered what it is that makes round shapes so magical. The perfect illusion of soft infinity perhaps (think boobs in a wonderbra or the beauty of everything with a Chanel logo: pure pleasure right?), or that dots always seem to make people happy (oh,oh, the Yayoi Kusama Polka dot collection of Louis Vuitton- definitely!)
Yes, the plate at a restaurant waiting to be topped with delicate food (round belly!), the sweet little bubbles in champagne, a glittery sequin: very (!) instant happiness. Even in wording "rounds" are fun. Surely it can't be a coincidence that one says: "am having a ball"? And in Austria we even literally say: "Ich fühl mich nicht rund" to express being out of balance. So to spice up a daily outfit with dots (my fave: the fur and the leather versions....) totally makes sense on such a bright, autumn day.
Just don't forget the most important dot on the "i" (aka accessory): a smile.
The most perfect round shape there is.
Cheers!
xxx
Today's shoes are Kate Spade