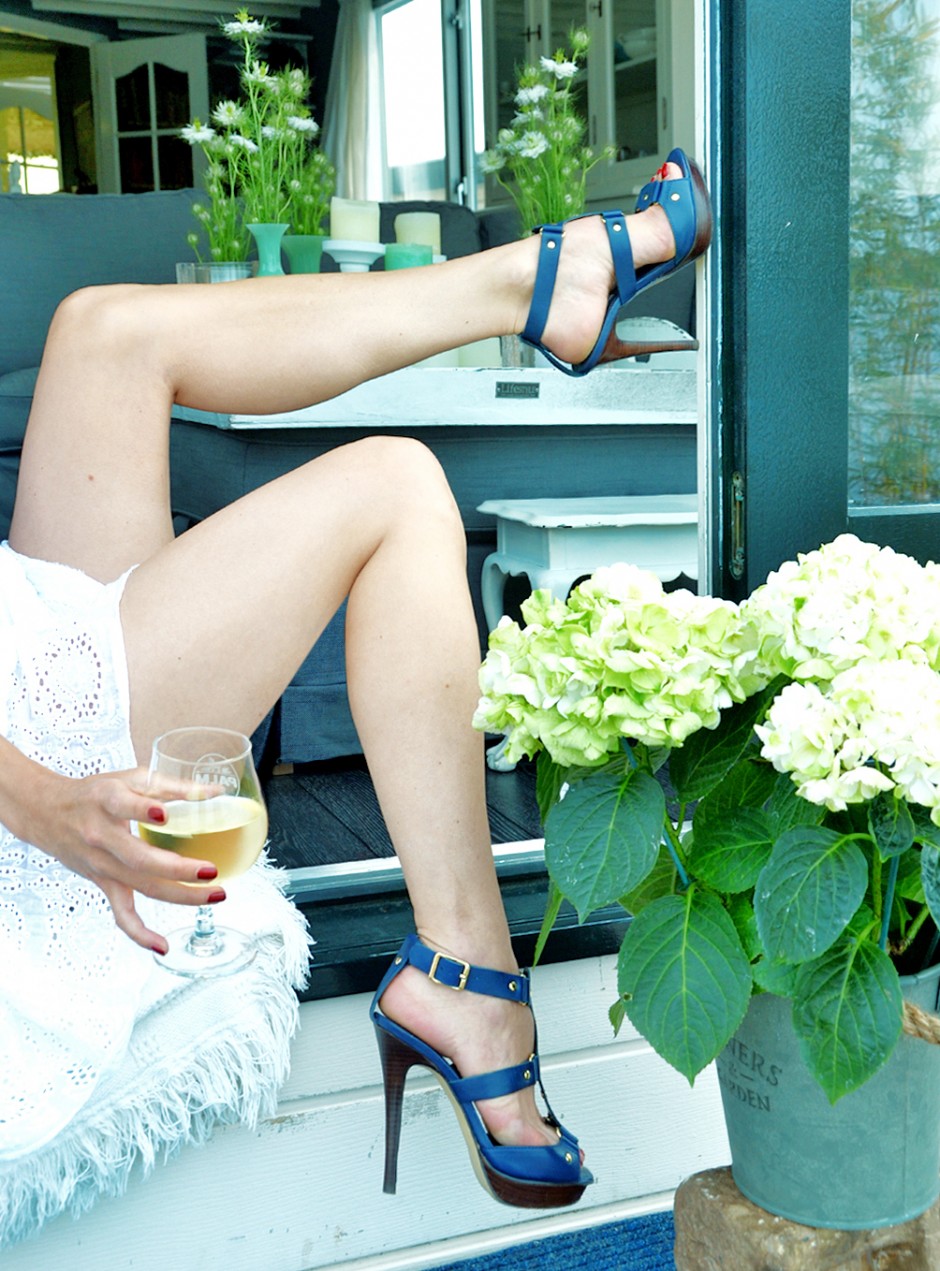 Jazz usually makes me yawn (aka introverted musicians moving weirdly to tunes which make you want to fall asleep after five minutes have never been my thing), and since I'm not a big fan of sleeping anyway (boring!) I tend to avoid it. Must confess though, that the combination of the perfect location, the most chilled mood, and some neighbours playing Gershwin is quite inspiring and hard to resist (aka instantly triggers my "relax button").
After having had a wonderful lazy and sunny weekend (almost, but only almost, too lazy and too sunny to put on some decent footwear), pouring glasses of ice-cold white wine only, unwinding (haha - from doing nothing except reading glossies and being lazy), I feel like I am on vacation in my own town.
Am now having the blues (in a good way!) and am suddenly very, very ....... muahhhhh.... this feels so relaxed....... very.................zzzzzzzzzzzz...
xxx


Today's shoes are Steve Madden