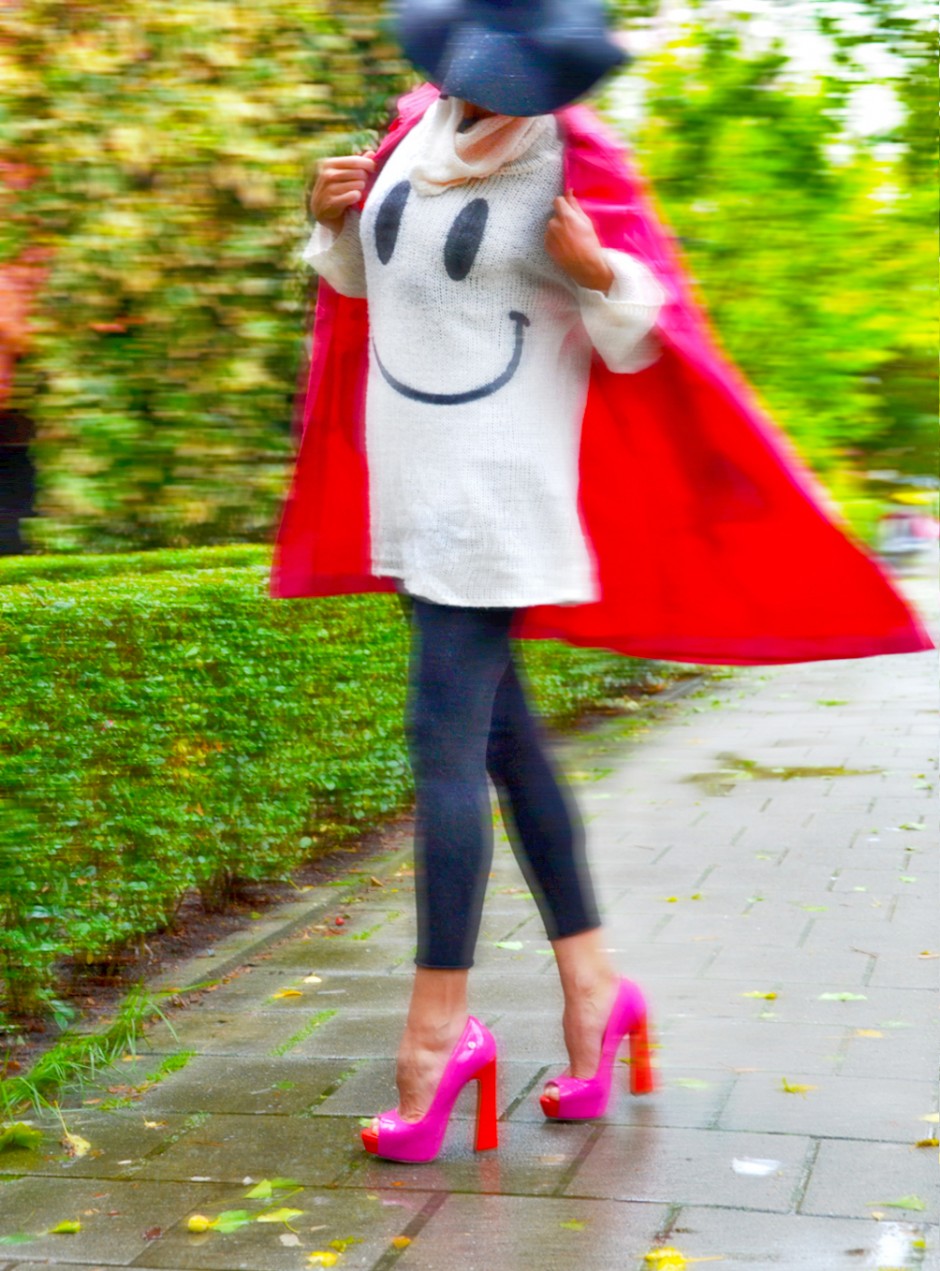 Guess last Sunday was the first reminder that Holland actually only knows two seasons: Autumn-Winter-Autumn-Winter. Nothing wrong with that if it also meant channeling all the great a/w looks brought to us by creative designers. The lingerie PJ-look at Louis Vuitton - a dream come true to wear at zero degrees, the petite Dior hourglass satin heels - fantastic to wear when the sky shows all the symptoms of constant diarrhoea - not to forget all those lovely sensitive white to off-white shades which are great to rock on a dirty, muddy bike ride (that includes make up: a pleasure worn for 5 minutes then turned into a clownesque watercolour).
Well, well, ladies I assume the time has come to keep it real (but optimistic) again. Some happy (old) comfy knitwear, a splurge of (cheerful) colour and the odd unbreakable cheapies (why do only bargain shoes last so long?) will be our companions for a very, VERY long time from now on.
That or I quickly phone Marc Jacobs to send over his driver with some suitcases full of his awesome couture.
xxx
Today's shoes are water resistant at least