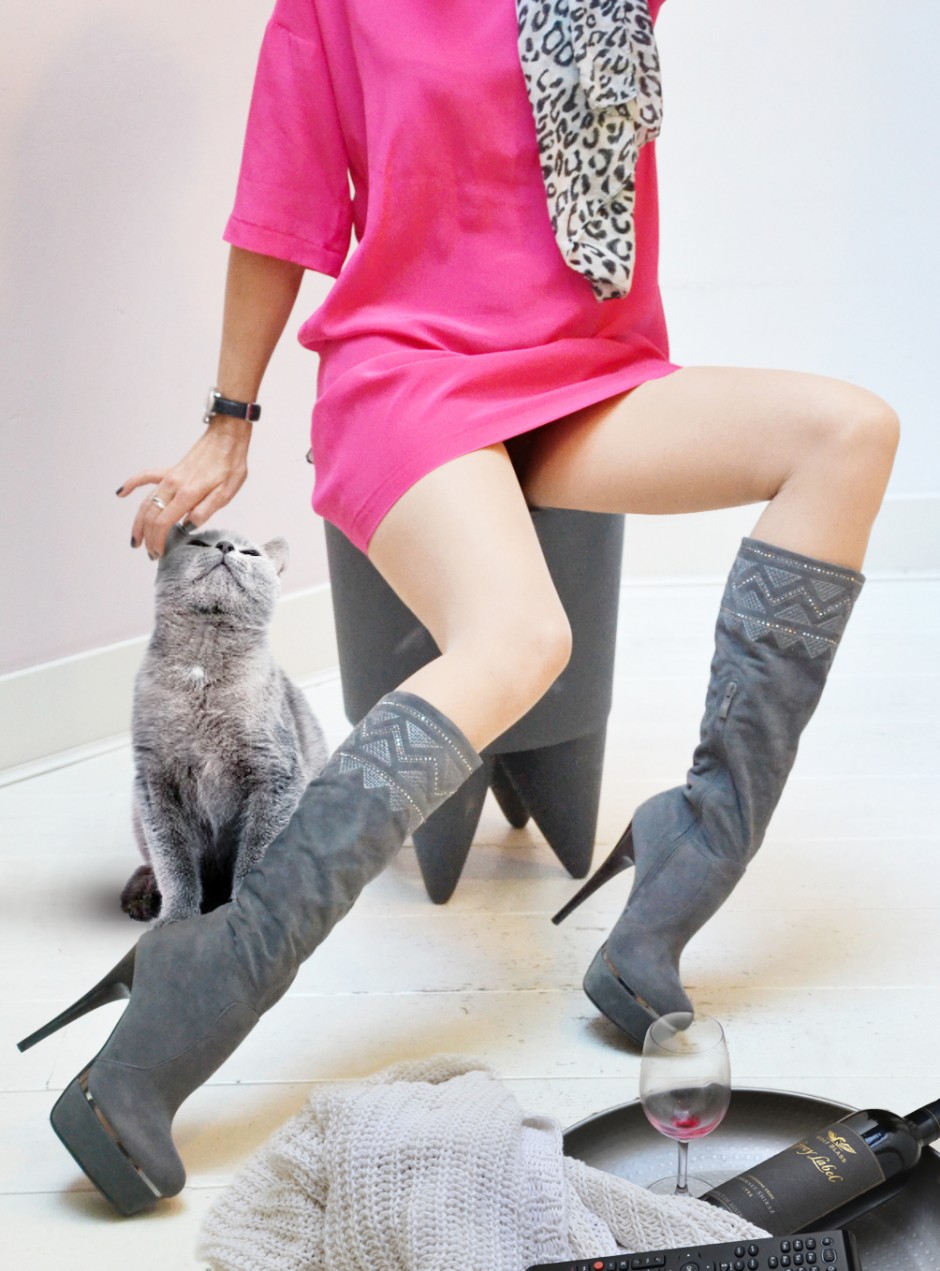 The "dark months of the year" (which have just begun) definitely have their advantages. With "Gothic chic" as a huge trend this fall, it's perfectly okay to let your natural paleness return, ditch the pastel and neon hues, stock up on black, blue, and dark nail polishes, and get the hoodie out again.
It's also legitimate to dig into that box of chocolates more often, as the immediately gained weight (yep, that's the same throughout all seasons unfortunately) can be squeezed into black shaping tights and the odd cellulite (not that we have any) won't be seen (until next spring).
Also, Spanx won't make us sweat anymore on hot summer nights and no one will see that every now and then a granny panty will find it's way under layers of wool and tweed.
Probably the best thing though is getting out the boots which had to wait for so long to be worn again, and since we are not covered in snow and mud yet, they can be sky high, supersexy and suede. Ha! And no one would mind if the daily routine changes from "going out" after work to "jumping on couch" immediately, opening a bottle of red (and the chocolate box) and cuddling in front of the TV like a fat old cat"... Purr Purr Purr ... Autumn is not so bad after all.
Today's shoes are L'autre Chose