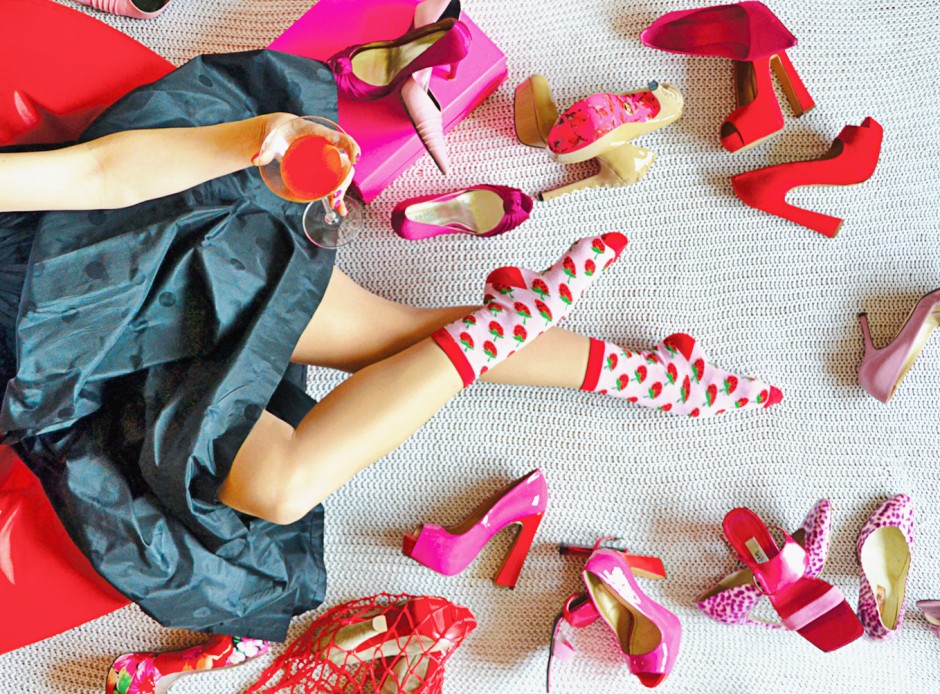 The universe had put together quite a weird package for most of us this week (wonder if it's the star constellation or just a bad weather overkill). Emotional and occupational highs and lows followed each other as quickly as the odd 15 minutes of sunshine followed bouts of bad weather, and while I watch (with envy I must confess) Eva Herzegovina drown the prettiest pair of heels in the new Brian Atwood commercial, the world outside is drowning too. In water and snow that is. *sigh*
Having been hard at work, the pace of the last days has transformed wardrobe choices into a "Styling and Gomorra" situation and myself into some sort of bodyguard for my precious (aka heels, aka: you are not going out in that dreadful weather, you might catch a cold or worse: get ruined). On top of it all, the only parties I had to attend were the ones involving pyjamas.
Well, this is all going to change, because hurray (!) it's weekend, and time to swap grey for color (pink, my ladies always does the job, believe me) tea for cocktails, and rubber boots for the sky highs. Let's exaggerate, be pretty in pink and party like Studio 54 still exists, shall we? Only question remaining: which, oh which heel to wear???
Happy weekend everyone!
xxx
Today's shoes are still to be chosen....