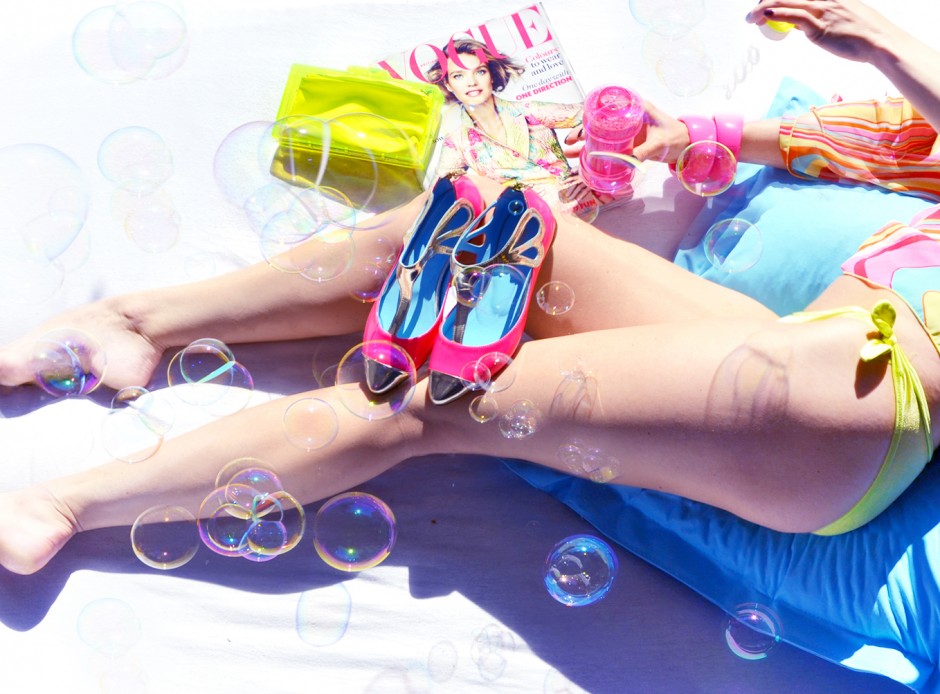 My family is sending me hysterical pictures showing the worst flooding in Austria since ages, and (also for the first time in ages) I can only shake my head in disbelief, sending back an update of something which must seem like a bad joke to them: a sunny Amsterdam.
While my home country is drowning I'm also flooded: the most gorgeous smell of sun cream, mixed with the weird plastic odor of swimwear (which fairly enough has been hidden in the closet for too long), plus the scent of the neighbours setting the fire for some BBQ is everywhere in the air. Yes, I couldn't believe it at first too, but the bright yellow sista (aka sun) is taking a break from hibernation and up again, shining like a superstar and putting a big broad smile on everyones face.
Ladies: to hell with the heels for once: let's get the flats out (who could resist if they also come in such a cheering colour) and celebrate the heat! P.O.P. the bubbly - it's summer again at last.
xxx
Today's shoes are Fersengold
Want them? Get them!