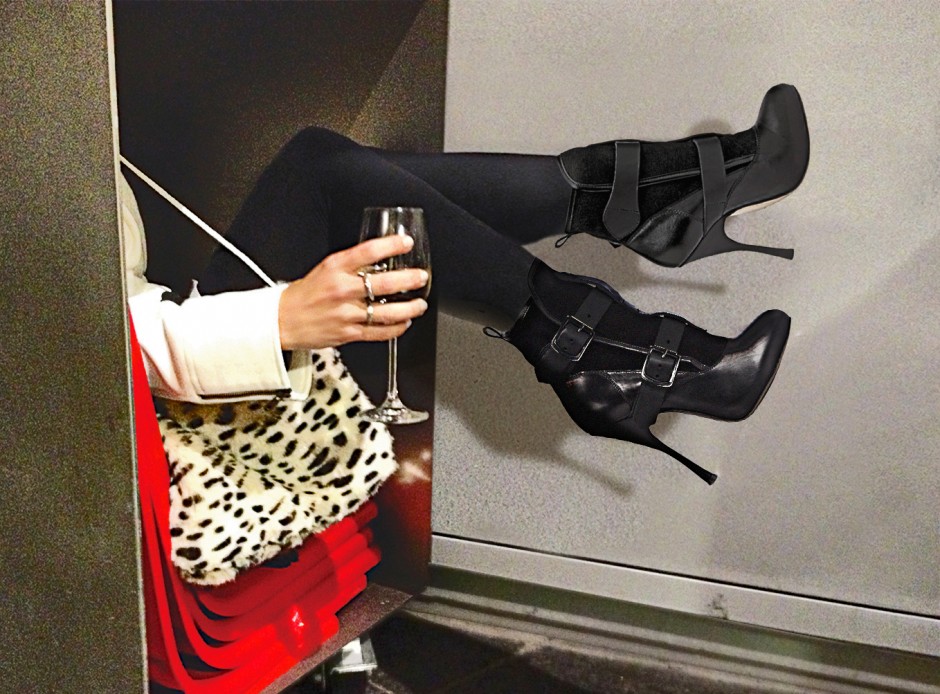 Art is my challenging and beloved heroine, the sister I always turn to when other inspiration seems to fail (no, am not talking the art of high heels: this never disappoints).
It's the fine art, the "haven't seen that yet", the thinking out of the box that I'm referring too. Now that the Stedelijk Museum in Amsterdam has just reopened, and with an interview with queen Vivienne Westwood in mind ("Visiting galleries is an investment in yourself"), I'm full of anticipation and drag my (also very inspiring) friend Pieter to see some mind-blowing contemporary masterpieces. We were actually planning to stay forever, and are excited like little children, only to find the Museum's doors closed: but yaaay, bar opened.
So instead of enjoying the exhibition "Beyond Imagination", we indulge in something else (and very much "beyond limits"): wine. Very stimulating for coming up with our own work of art, which is why by the end of the night I find myself INSIDE a box, my friend fumbling with his iPhone, both again like little children: giggling that is. Anyway, art has to be done forward and understood afterwards, right?
xxx
Today's shoes are Vivienne Westwood