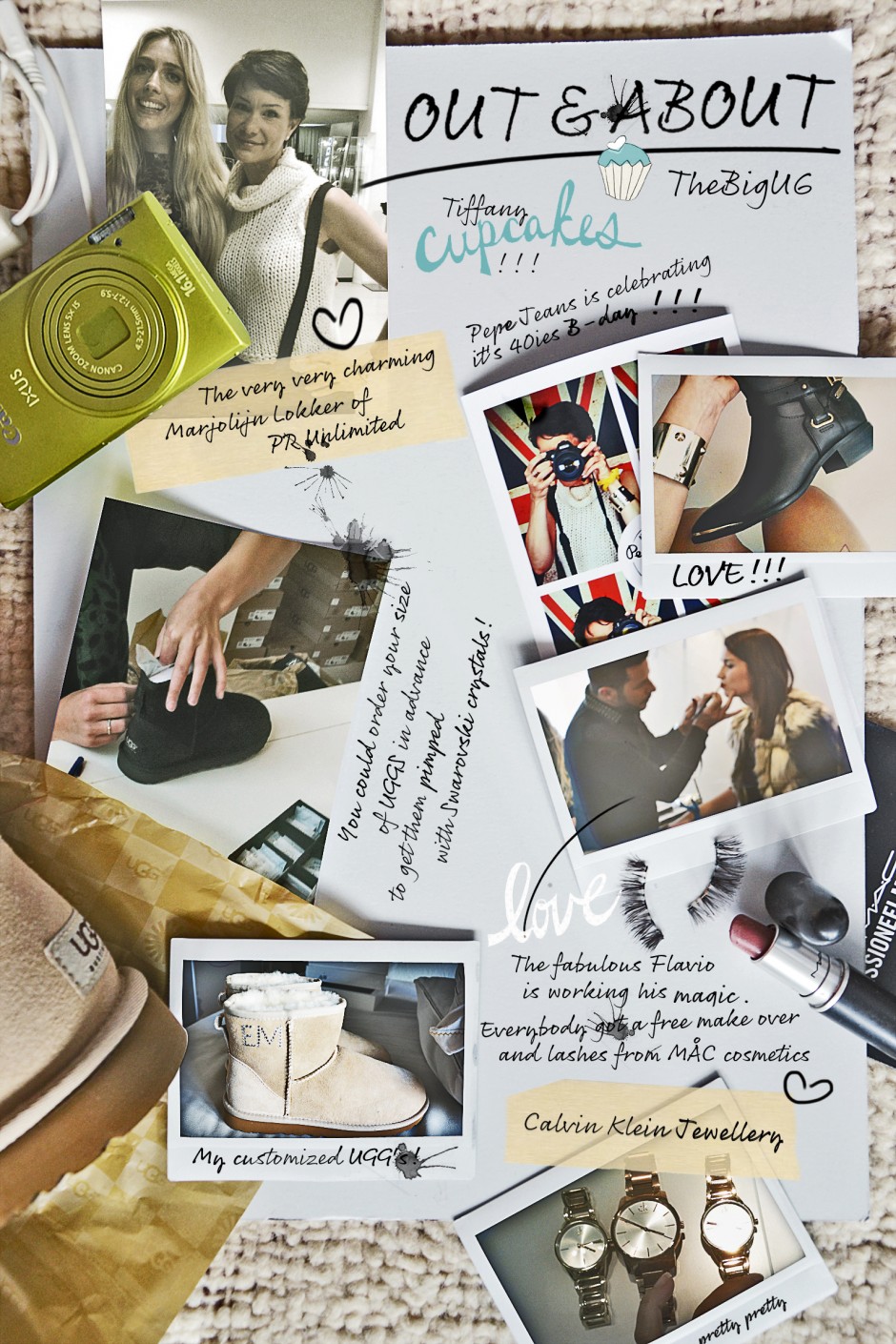 Some of the outstanding invites landing in my mail box deserve to be shared, especially when they are as pampering as the last one - and after two days in bed with the flu (aka can't wear heels, aka *panic* - need to do something) a new category which I will call Out & About on this very blog is born.
PR Unlimited hosted an event exclusively for blogging chick's, and with Marc 'O Polo, Calvin Klein, UGG's, Drykorn, MAC, Sennheiser (shoot, forgot to pick up my headphones!), Paul Smith and Mipacha on the list, in flocks they came.
It was a lovely afternoon, despite I almost got squashed by a Céline bag while standing in line for my personal UGG's (totally forgot how gals turn into hyenas when it comes to free shoes) and that the only type of shot I should have done is the vodka kind, not in hip- healthy veggie drinks which help s*** preventing you from illness. But am in love now with MAC fake lashes (and Flavio who I'm tempted to hire every morning to apply them), Drykorn outfits, and guess what: those Pepe Jeans boots... o lala!
About those UGG's.... well, after I had them crystallized with my initials (must confess that a little bling-bling on an Australian sheep looks darn good), I tried to flip them on at home. Could hardly fit my instep in half of the shoe, so I guess my attempt to become friendly with some comfortable flats is just not meant to be. *SNEEZE*SNEEZE* as in: Eddalovesheels it still is.
xxx
Today's shoes are Pepe Jeans | UGG