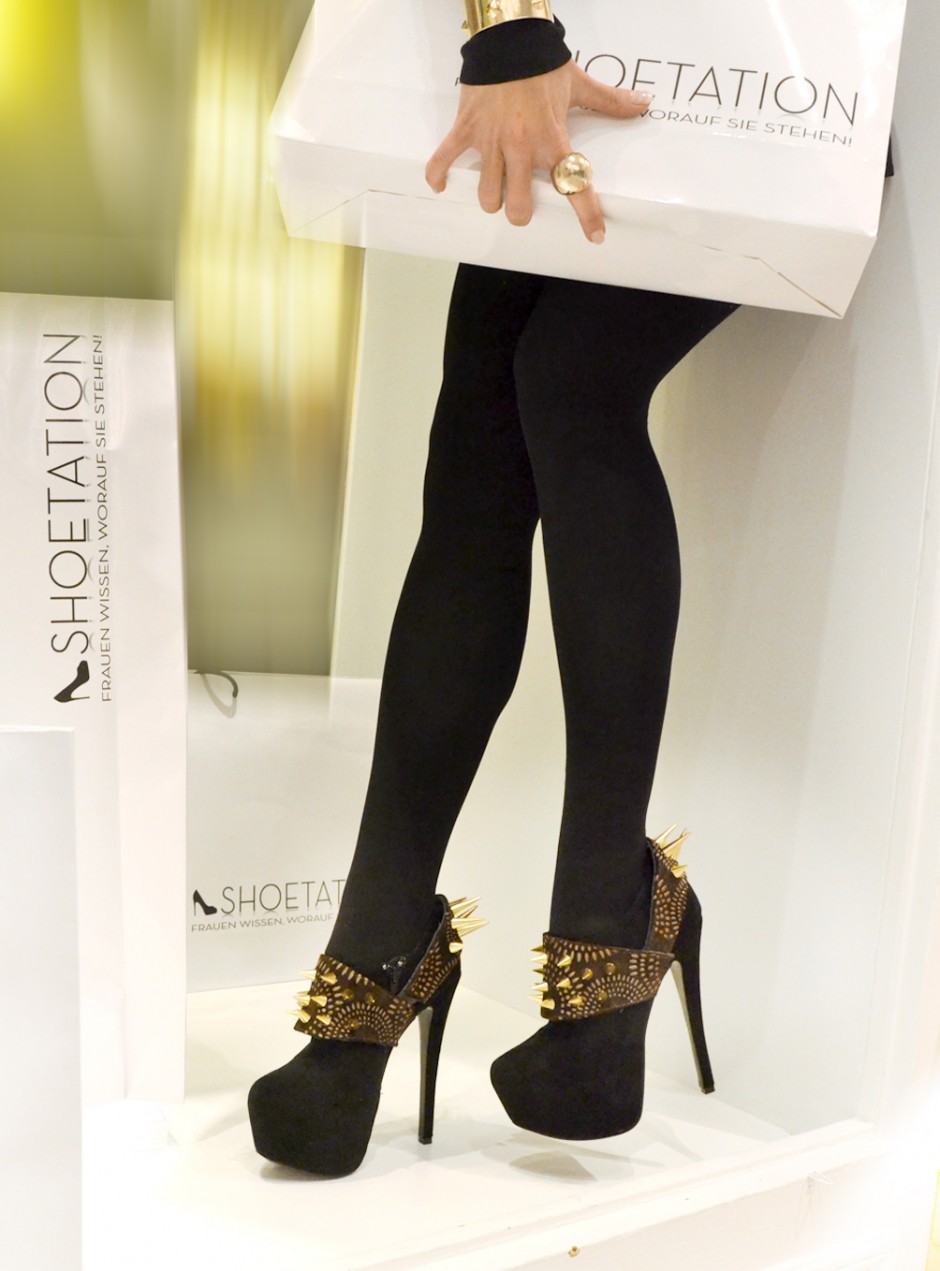 It is becoming quite a beloved routine to pay a visit to my favorite shoe store in whichever city I am. As I'm in Vienna now, this simply means I drop out of the plane and right into sweet, inspiring high heel heaven: Shoetation (and ladies: nomen est omen, believe me!). Earlier this year I had the pleasure of featuring some lovelies from this shoe boutique, but I had never met the charming owner Harald Lex in person, or seen the hidden gem (aka store) of super sexy, but affordable beauties for myself. W.O.W.
What was scheduled as a business meeting (aka in and out) became a whole afternoon of passionate shoe talk. To be honest, I have never discussed Italian leather, soles and heel shapes with a guy (who by the way looks like Antonio Banderas's brother) for three hours straight. I've actually never spoken "shoe" with a girl for that long! And the shoes! The shoes! Couldn't resist trying on Martin Hikmat Gozami's prototype for gaiters and posing right in the shopping window for today's picture, and am honoured to announce I'll be featuring Shoetation preciousness for almost a week.
Oh, Oh, Oh, Shoetation! If you're living in Vienna, you just came one heel step closer to shoe-paradise.
xxx
Today's shoes are Steve Madden
Today's gaiters are Martin Hikmat Gozami
Like them? Get them!