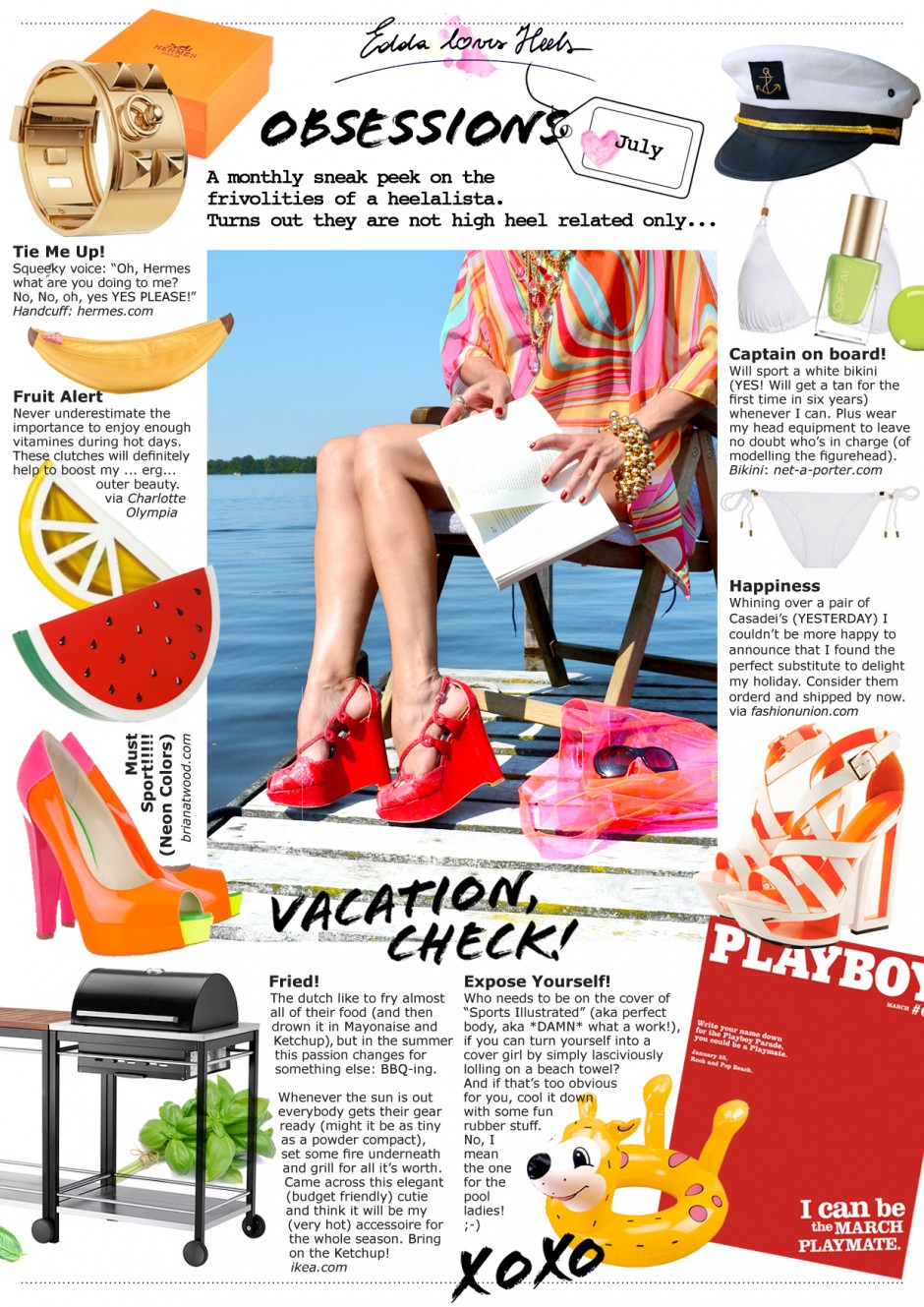 The dutch summer this year sets me in holiday mood almost every day, (yes, yes: nature woke up from it's six years beauty sleep and spoils us to the max), but especially when I find myself packing my bag almost every weekend heading to VPVL (aka Very Pregnant and Very Lovely) BFF's house on a lake. I mainly appear in the same outfit (-don't tell anybody!), but this is exactly how a holiday should feel.
An indecent amount of heels (one big bag), some cut jeans and accessories (another big bag) my man and friends are all I need to unwind. Oh yeah, the occasional book I pretend to read maybe, but in the end it's all about what will be on the grill for dinner, are we not too lazy to grab the boat for a trip, and (huge issue!) which nail polish to use.
essay writing service forum
Having said so: expect worse, because -vacation, check!- we just booked a REAL holiday in France in a couple of weeks. My brain might very well be as supple and fried as the marsh mellow I intend to grill THIS weekend. Wohooooo, blame it on the sun.
xxx
Today's shoes are Dior
Neon bag: DM (Austria) | Sunnies: Prada | Top: Emilio Pucci | Jewellery: all designed by me and not really for sale... despite: nah-send me a mail!