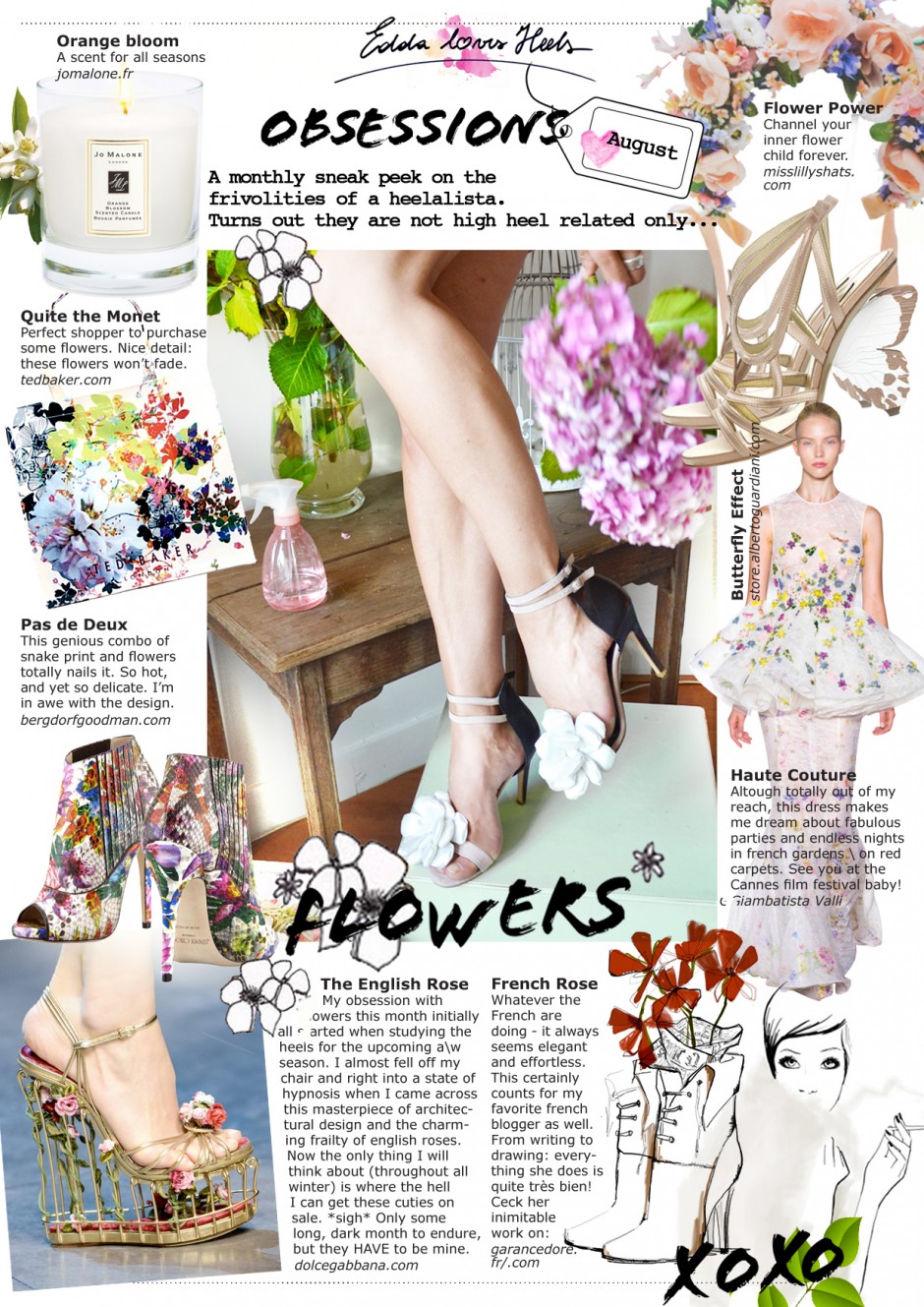 I can't recal
l any summer in the past six years which has been as perfect and sunny as this one. With two major and unforgetable weddings, the delivery of one beautiful baby and half of my girl friends knocked up (the ""flower and the bee" story works perfectly indeed...), the sun was not only shining all from the above but continuously in my heart as well.
Due to all the beautiful moments flowers were simply everywhere (in vases, on vests, on dresses or heels, in the form of bouquets or -the very rare occasion- on MY BALKONY). In all their brightness, beauty, vulnerability and evanescence they picture everything the last month stand for. We never had so many sunny days (glee), never so many roses blooming on the sides of the canals (beauty), never so many occasions to slip on featherweight dresses (ease), never so many evenings sitting endlessly outside sipping rose, listening to the very busy bumblebees (pure joy).
It's also the end of the summer officially, so one last time to put together a flowery wishlist to not forget all that brightness when the leaves inevitably will start falling again.
Here's to the flowers, the bees and the circle of life in general which all did a fabulous job this summer (ok, sun,- you did well too...). No reason to say good bye though: spotted flowers all over the a\w catwalk already.
xxx
Today's shoes are (customized) L'enfant Terrible.