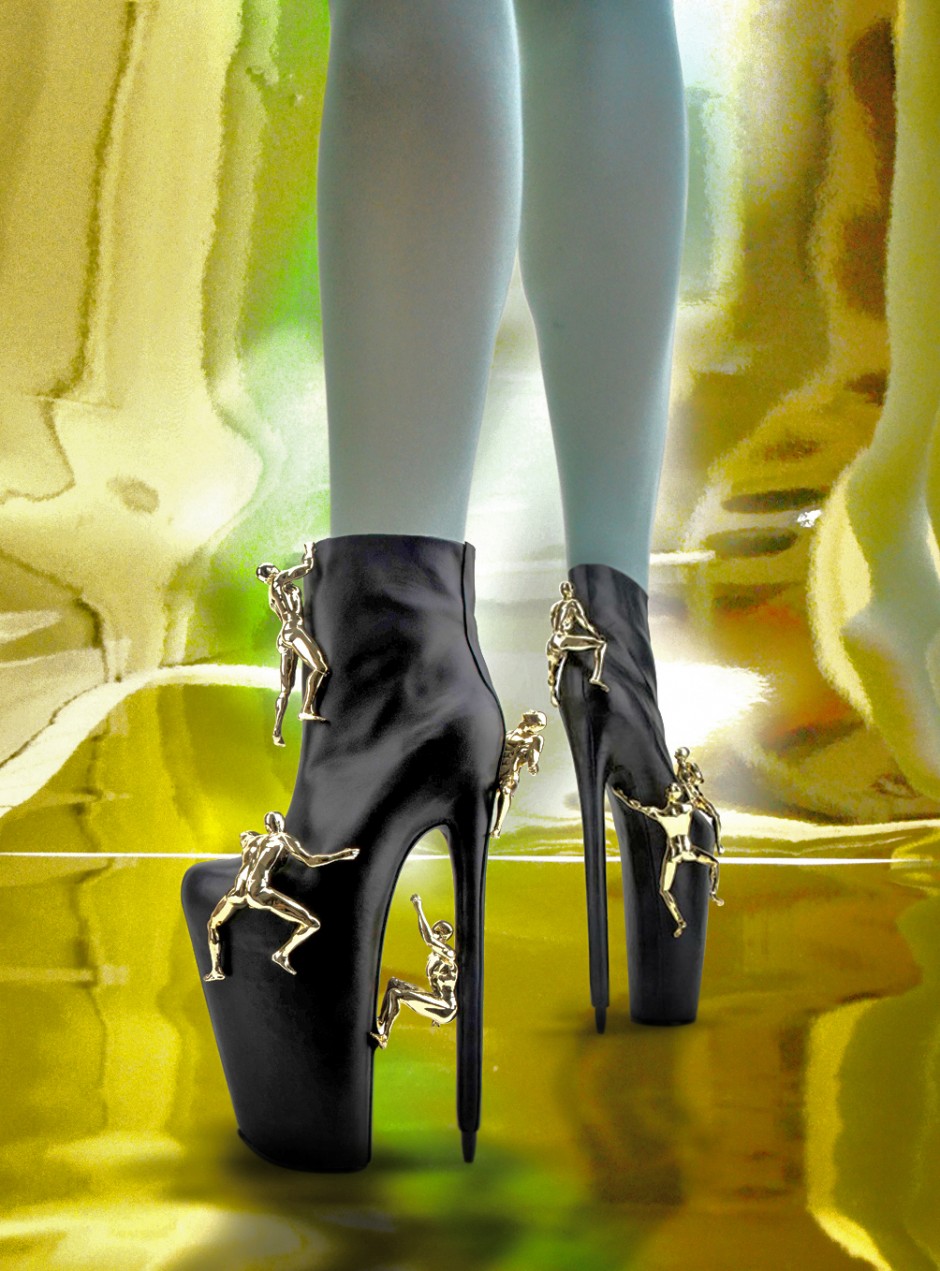 Think of Lady Gaga what you like (she's one of the most controversial artists of our time for a reason), her collaboration with designers and the seemingly endless ability to create new images (aka eye-gasms) are always a pleasure (and worth a discussion).
Recently promoting her scent FAME in NYC (her Gagesty arrived in a carriage the shape of her perfume - ah, such classic style: loving it) of course my eyes immediately went to her heels, which can't be described as anything less than shoe-gasm indeed.
These (btw impossible to wear- even Gaga needed help stumbling into the Guggenheim) -12 inch pieces of art could, of course, only be designed by an architect: none other than Rem D. Koolhaas, creative head and founder of United Nude. I can imagine the briefieng: "Rem, I want some super comfy heels, something that will make an impact - something gaga you know?". And Rem, smart as he is (I mean, his brand is called united NUDE) came up with some naked men climbing up a heel. Totally makes sense if you have a look at the ad campaign too.
Not so Gaga after all.
xxx
Today's shoes are United Nude