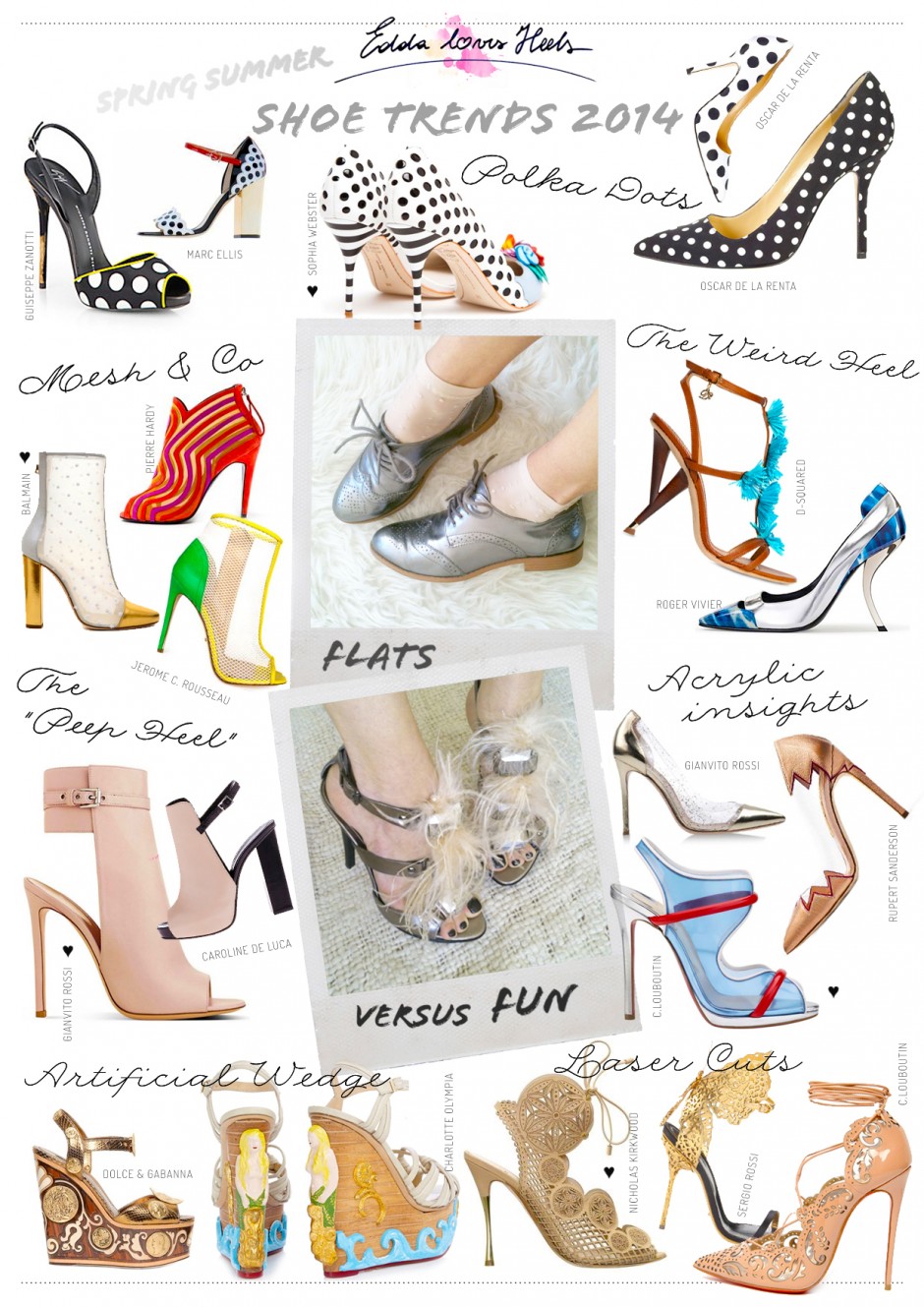 With the New Year's resolutions designers will also be flooding us with new ideas to decorate our bodies (NYResol. No1: TONE IT), delight our minds (NYResol. No2: PIMP IT), and get us ready for the hottest dates ever (NYResol. No3: JUST BRING IT ON...). Certainly it's not only the outfit which will us guide through a spectacular 2014, but the SHOES which will carry us in every situation, flawless no doubt.
The shoe fairs from Düsseldorf to Mailand played it rather safe this year though (hmmm, recession, or just the new modesty?), so expect a lot of flats, boy brogues, mid-hight heels with the lady-like pointy toe as we know it by now. Gladiator sandals will be back (if you didn't dare last season: prepare to look like Cleopetra now), as will the flat form (aka still not flattering, sorry Marni). Spikes are replaced with shiny rhinestones which you will find even on sneakers and something that looks like a pimped Birkenstock sandal (Prada, hello?).
New maybe is the elaborated "Peep Heel", a cut-out in the back, exposing your heel: so I suppose we should be investing in callus removers rather than Chanel lipstick now for utter "Samt Füssli". And if you're a bitch on a budget: you can't go wrong investing in something shiny and metallic: this season silver, gold and bronze are almost everywhere (no, Croqs do NOT count!).
Having said so: Happy High Heeling 2014, and remember: Diamonds may be a girl's best friend, but shoes are her lover.
xxx
Today's shoes are various