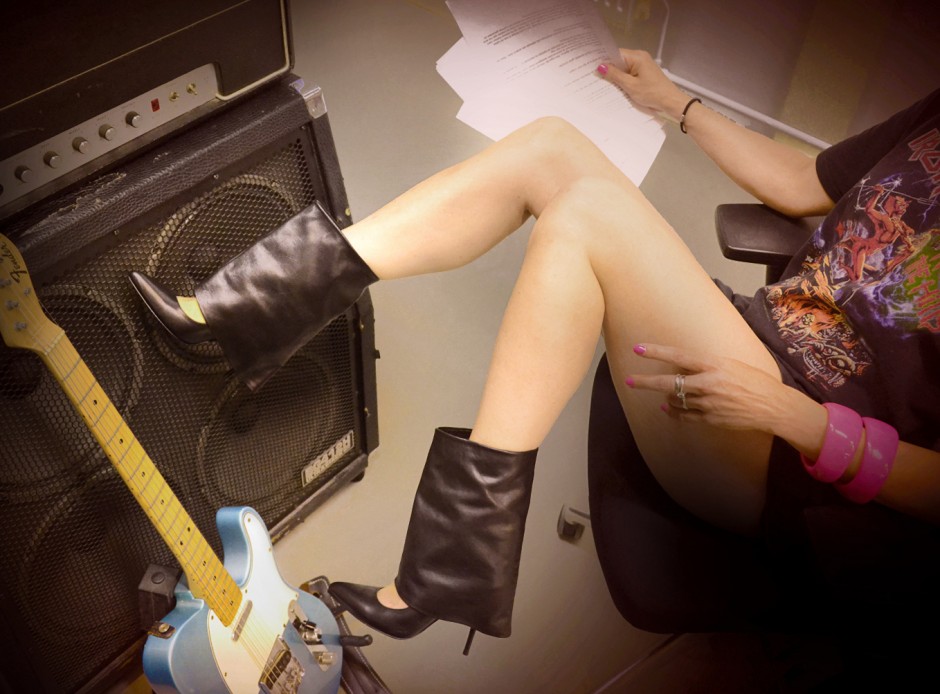 It's almost inexcusable how I have neglected my shoe-collection (and therefor outfit and styling of any kind) the past weeks, but have been very busy organizing a surprise for BFF who is getting hitched this weekend in Austria. We share a passion for drama and theatrical scenes (not that either of us would EVER act like that...) so of course it had to be something special.
Since my last attempt to delight an audience resulted in my being banned from any kind of stage forever, I spent long hours in the studio excelling in preparatory work - and I can totally share now because as you read this my sweet friend will be fiddling with her veil and definitely not checking her Facebook account.
My gorgeous boots fit the theme perfectly: L-Enfant Terrible it is, and I'd say bring on the lights: am totally ready to delight an audience... again. Did I mention something with "drama" in the beginning?
xxx
Today's shoes are L-Enfant Terrible