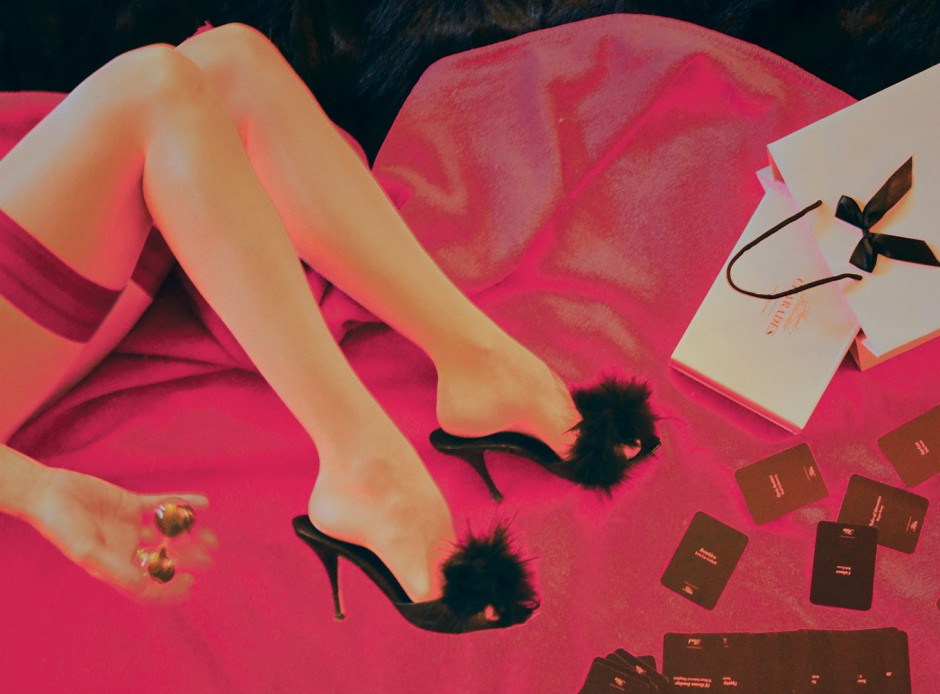 You can't go wrong with a Bday present wrapped in a pink colored box with playful black logo: Agent Provocateur. My eyes went wide with anticipation when I got it, knowing it couldn't be the shoes, as VBF Connie of course knew that I had them already (well, EVERY lady needs a pair of feather mules at home, really!). Unwrapping the neat box, out comes a game of charades! Not the usual kind (If any of my dear readers do not know about Charades: it's a parlour game in which players guess a word or phrase from a written or acted clue given for each syllable or whole word/ phrase). This version is more titillating though and (obviously) intended to create a more pleasent and really not quite respectable appearance.
Haha, I can already see myself at the next party explaining "Basic Instinct" (only props needed: a chair, a cigarette and no underwear: that's easy), moving hips wildly to act out Madonna's "Like a Virgin" or doing my best to act convincingly, so audience will guess that I'm referring to the Karma Sutra. Oh lala!
Perhaps I'll keep it more private... Am afraid BF will have to take off work for rest of the week. Mrs. Agent Provocateur needs a gambling partner.
xxx


Today's shoes are Agent Provocatuer